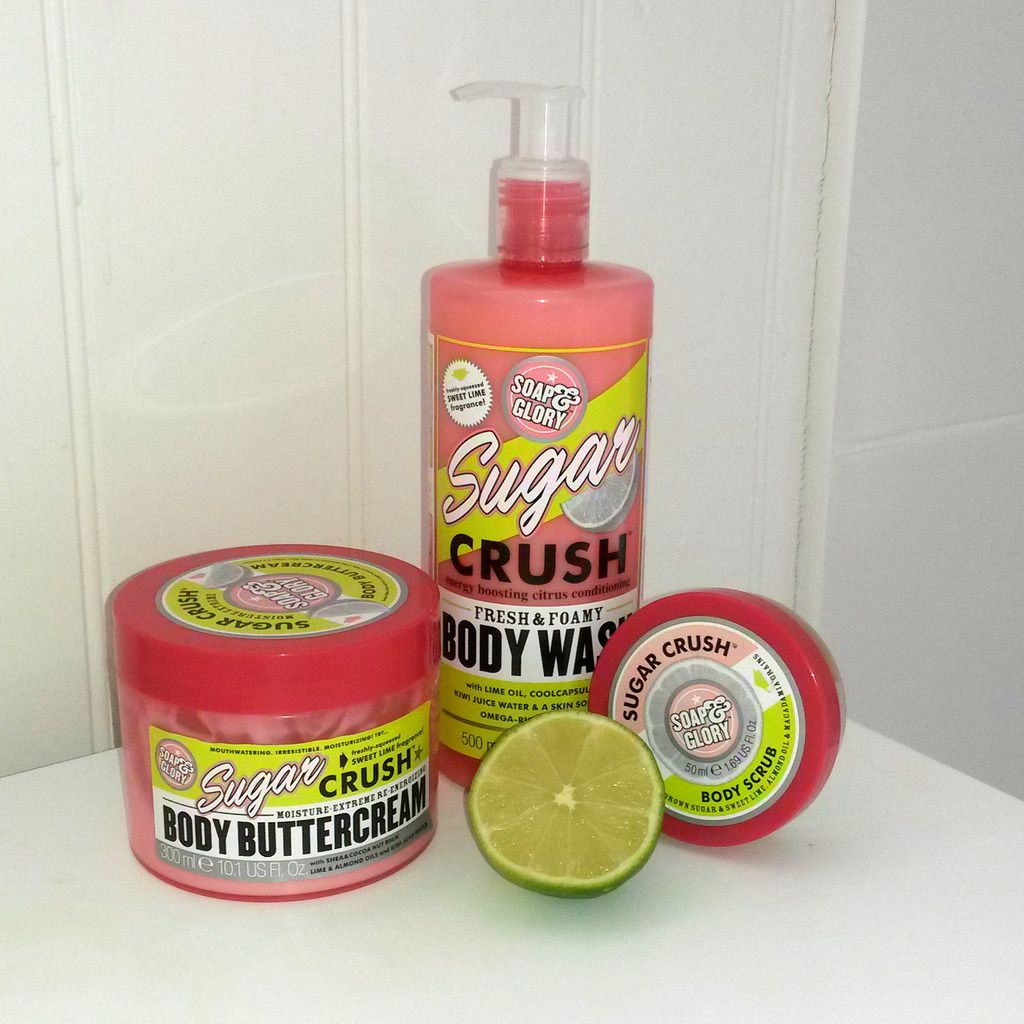 I've loved Soap and Glory body and bath products since they first became popular as the perfect Christmas gift. The scent of the original products are strong, sweet and musky which isn't to everyone's taste. Enter Sugar Crush, a sweet lime and vanilla scented range with a more fresh smell than past ranges.
The body wash in this range isn't the cheapest in Boots, but the 500ml size and pump means that you get a lot of product for your money. The cream formula (similar to Soap and Glory's original body wash Clean On Me) lathers well, especially when used with a loofer, and the fresh lime and vanilla scent fills your whole bathroom. Every so often I'll use a little of the body scrub to exfoliate my skin, which works especially well before shaving. It's a manual, sugar scrub exfoliator that has an almost edible lime and brown sugar scent. To keep the zesty and sweet scent around after rinsing, I'll apply the body buttercream which really does have a buttery and creamy texture. It does feel heavy and takes a while to dry so definitely for use before bed. Like all Soap and Glory body creams I've tried, the smell is still strong the morning after!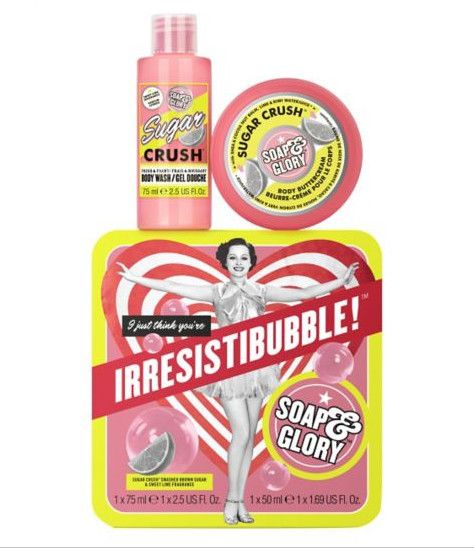 If you're wanting to try out this range it's worth waiting for Boots to have an offer on like 3 for 2 or buy one get one half price. However, if you'd prefer to try travel sized versions of the products out first before investing, the
Irresistabubble Gift Set
is a great buy for only £5.
Sugar Crush Body Wash - £6.50 -Boots

Sugar Crush Body Buttercream - £10 - Boots

Sugar Crush Body Scrub - £8 - Boots
Love Georgia xxx