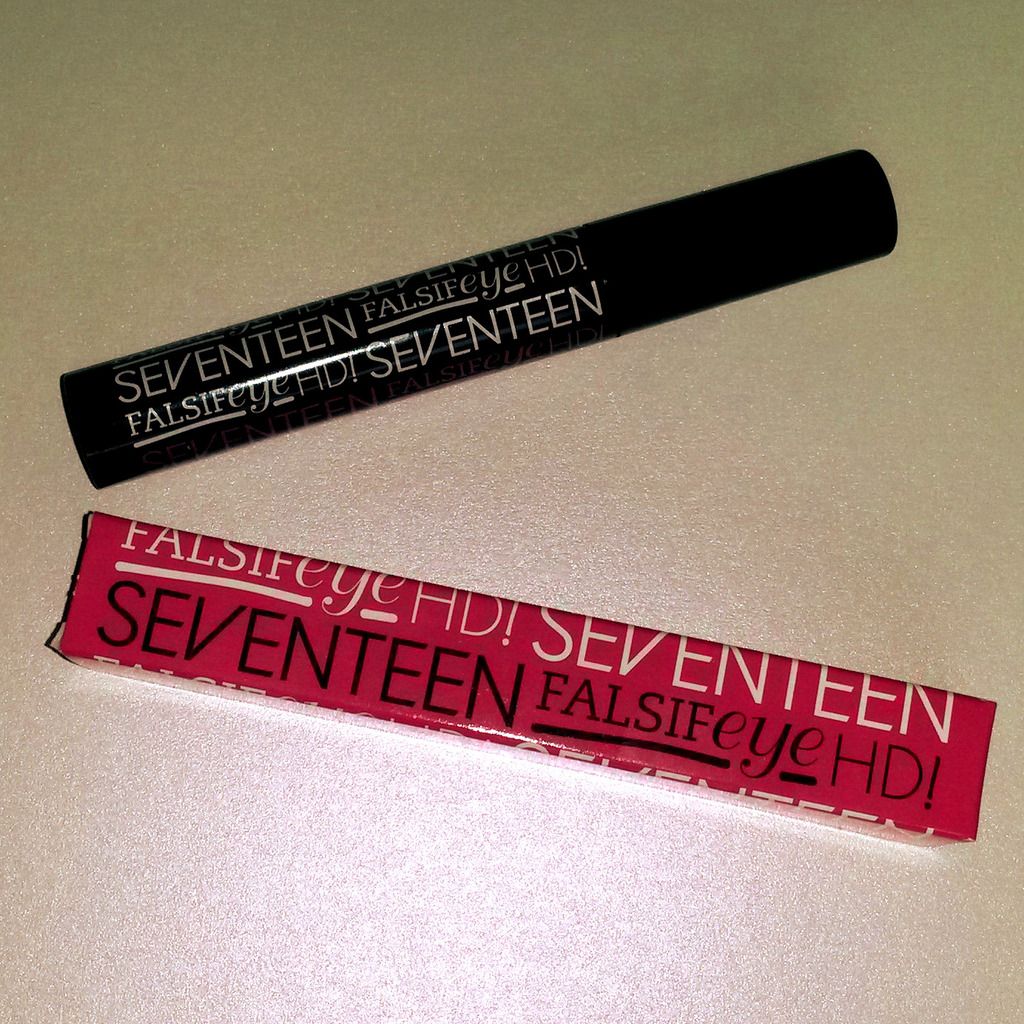 I'm always on the hunt for great mascaras that are budget friendly. Nothing worse than having to replace an expensive mascara every few months! Boot's Seventeen range is always great value and easy to get your hands on, so I picked up their Falsifeye mascara which was on offer at the time for only £4.
One coat (L) and two coats (R)
This mascara comes with a lot of claims with a high percentage of testers boasting separated and defined lashes with long lasting results, Seventeen also claims that this mascara does not smudge, clump or flake while adding volume, length, lift and curl from corner to corner. For the most part I'd say the claims are true. I got instant lift, volume and length from one coat without any clumping but I would say to go for two coats if you like a defined look. The brush is plastic with spiky bristles, making it easy to get into the corners and bottom lashes, while combing the lashes through to keep them separated and lengthened.
My problem with this product is that it does flake and smudge on my eyes, which means I don't like to apply it on my bottom lashes or else in a couple of hours I'll have a lovely black smudge under my eye.
I do however think this is a great mascara for those who hate clumps and brushes which apply to much product. Also building up multiple layers with this product is easy, as the brush does the separating for you. I'd repurchase it again but I'm still on the hunt for my perfect mascara match.