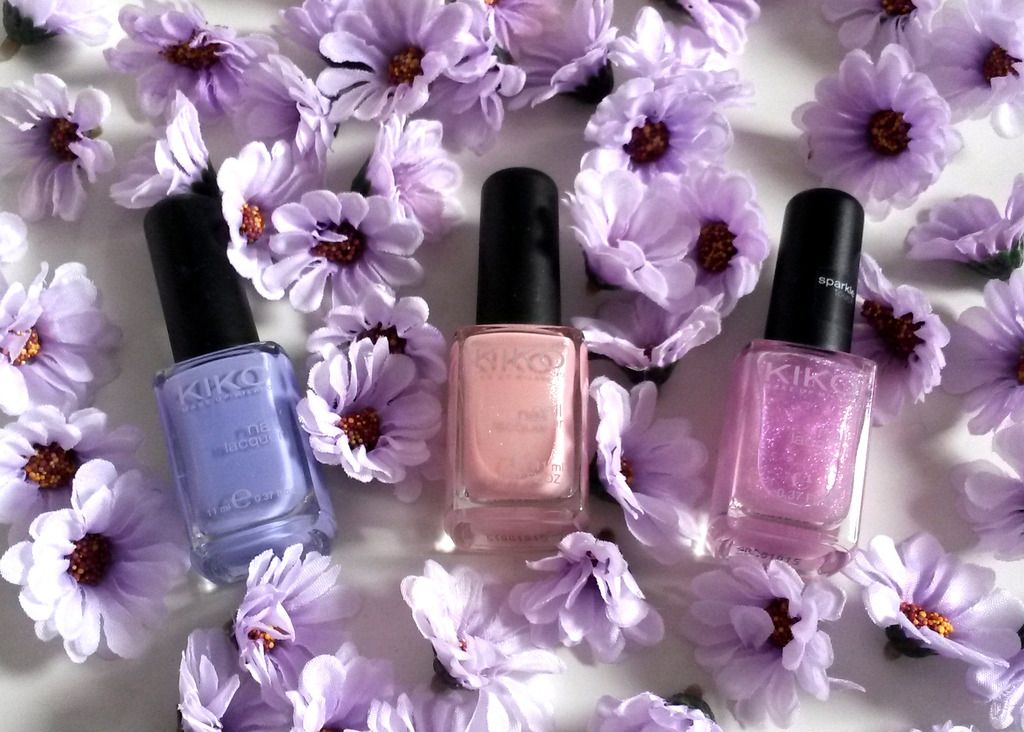 On my holiday in Ibiza, between sipping cocktails overlooking the sea and chilling out around the pool, we took a trip into Ibiza Town. The main town itself was beautiful, plenty of restaurants and bars for tapas and beer in the centre and sea views on the outskirts. We didn't expect to wander into the main high street not long before we left and I was drawn across the busy street into Kiko Cosmetics, a brand I'd read about and seen online but has never had the chance to browse or buy in person. Obviously I had to make a few purchases, especially as the prices were so reasonable and these nail lacquers were on sale for just over a Euro!
216 Satin Pastel Pink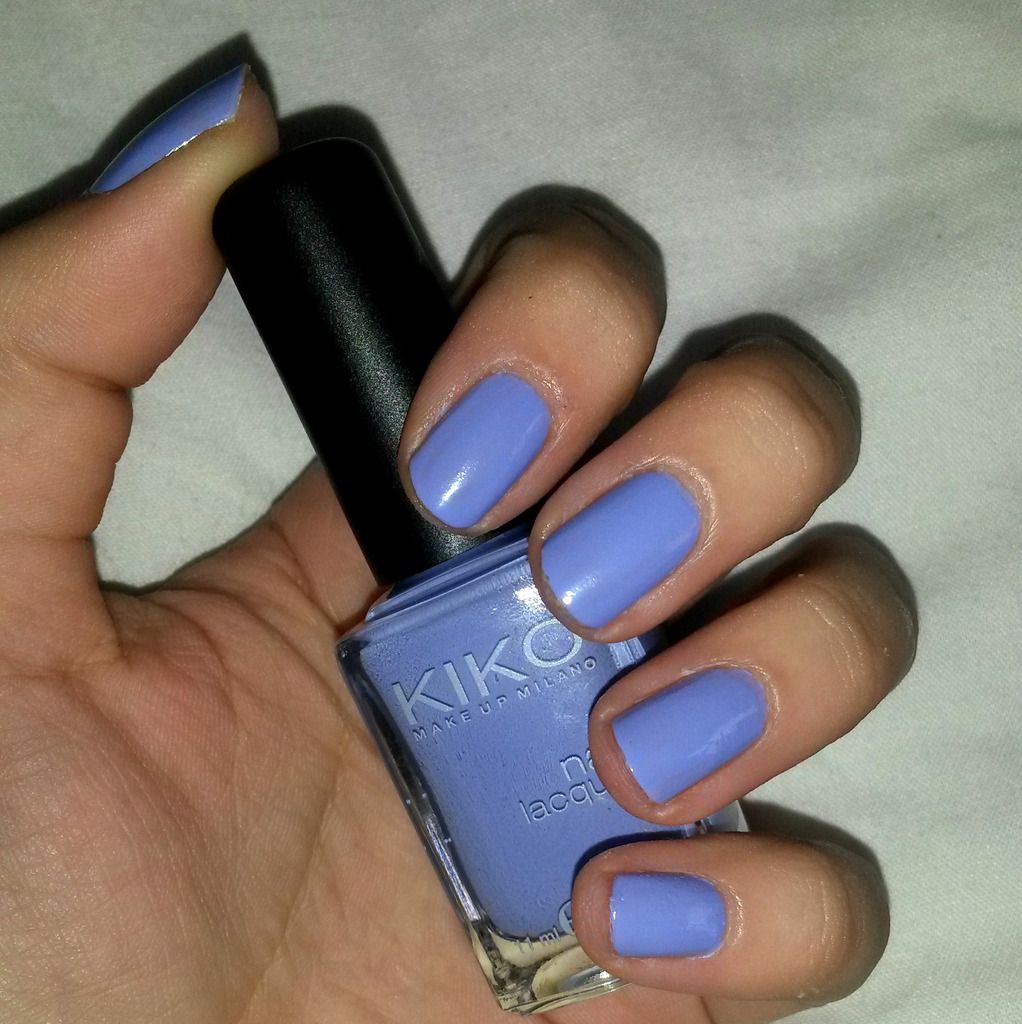 338 Light Lavender
261 Sparkle Touch - Pearly Amethyst
2 Coats of Pearly Amethyst layered over Light Lavender and a plain white polish.
On application I was happy to see a narrow, long and precise brush which makes application easy without creating streaks. All three polishes are a different finish: Satin Pastel Pink is a thin, metallic, light pink polish with fine reflects, Light Lavender is a cream, pastel, blue-toned purple and Pearly Amethyst is a Sparkle Touch formula with a clear base and duo-chrome purple/blue shimmers.
With nail polishes, cream formulas and purple tones are always my favourite so Light Lavender was an immediate grab. The cream formula is opaque in two coats without being chalky or unforgiving like most budget brands pastel, cream polishes typically are. The other two polishes are less opaque. Satin Pastel Pink requires 3 coats or a more opaque polish underneath to look wearable, which is more work than I have time for when it comes to painting my nails at the moment. Pearly Amethyst however has no base colour to it so it is definitely to put on over finished nails to add an extra duo-chrome and sparkle effect.
When I tested these polishes out, I wasn't overly impressed by their lasting power. I work in retail so my nails do take a beating but I'm pretty sure a finishing coat of Seche Vite would stop them chipping as much.
Kiko Cosmetics Nail Lacquer - Kiko Cosmetics - £1-£3.90
Also I'm so excited that Kiko Cosmetics is coming to Newcastle, with a shop opening in Eldon Square! Exciting times.
Have you ever tried any Kiko Cosmetics products?
Love Georgia xxx
Follow this blog on BlogLovin here.
Related Posts: