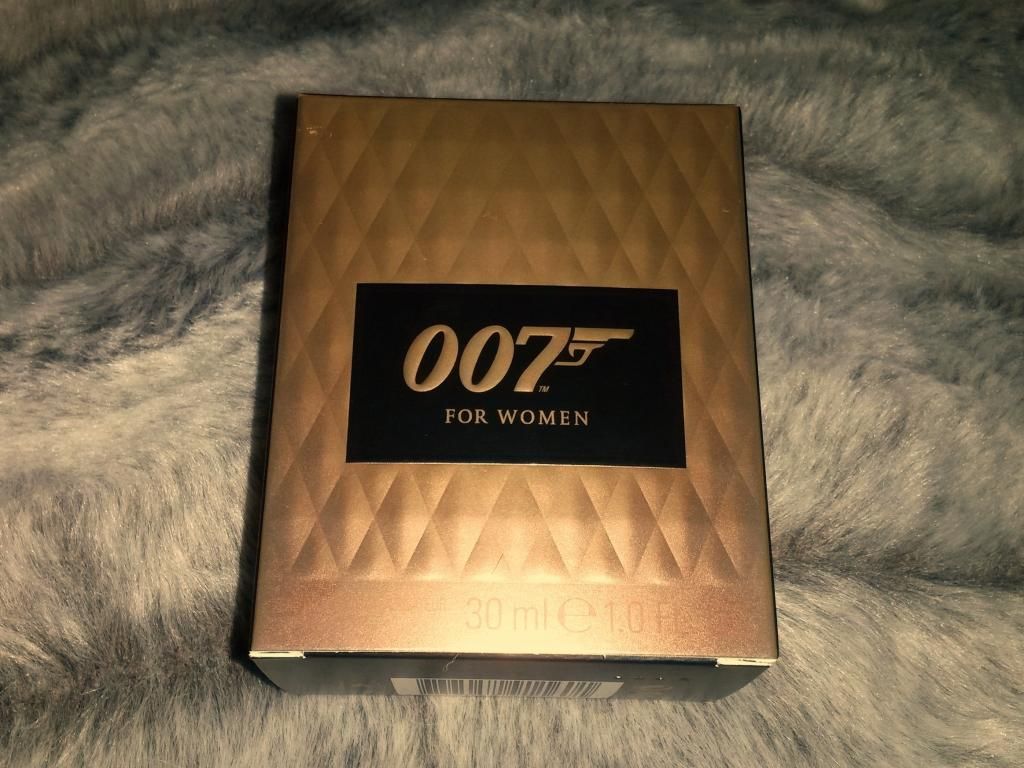 "007 for women?" you may be thinking, don't worry I thought the same. Released after the popularity of the male 007 fragrance, this scent "embodies the dangerously seductive nature of the Bond Woman". I immediately drooled at the box and the black quilted style bottle with rose gold details. No doubt that this would look beautiful on any dressing table.
Top Notes
Black Pepper
Middle Notes
Jasmine and Blackberry
Base Notes
Black Vanilla Husk, White Musk and Cedar
After first spraying, the black pepper is strong but settles down to reveal the sweet, musky scent with a fruity edge. Definitely more grown-up and sexy than the many sweet and fruity scents on the market, however what lets 007 for Women down is the lasting power. Although this is an EDP, I can spray it multiple times then an hour or so later I'm left with a very faint smell. Even my boyfriend could hardly smell it with his nose pressed to my neck! Not so great for a potential Bond girl. My main annoyance with perfumes is that they don't last well, especially when they're from premium brands and at a premium price, and because I love the scent I'm sad that I don't feel this lasts. However that is only my experience so like with any perfume I'd suggest trying it out in a store and seeing if it lasts/develops well on your skin.
Love Georgia xxx
007 for Women* is available at
Boots
and is available in 30ml size for £25 and 50ml for £30
*DISCLAIMER: I received these products as I am part of the Boots product testing panel. Some products are sent for me to try as they fit the profile I have given, and others I can apply to try. Boots receive these products from brands that are available or about to be available in Boots stores so for the panel members to try and review on Boots.com. Panel members do not receive financial compensation or incentives for reviewing the products online. I have chosen to share these products on my blog as I feel the reviews for products I post on Boots.com would be relevant for readers of this blog. I started product testing for Boots before I started my blog. Being sent a product for free doesn't change my opinion of it or of the brand.