My Christmas nail polish of choice this year is this little beauty from NYC. For the bargain price of £1.99 I thought I'd give it a go rather than Barry M's glitter offerings which were £2 more, and I'm glad I did!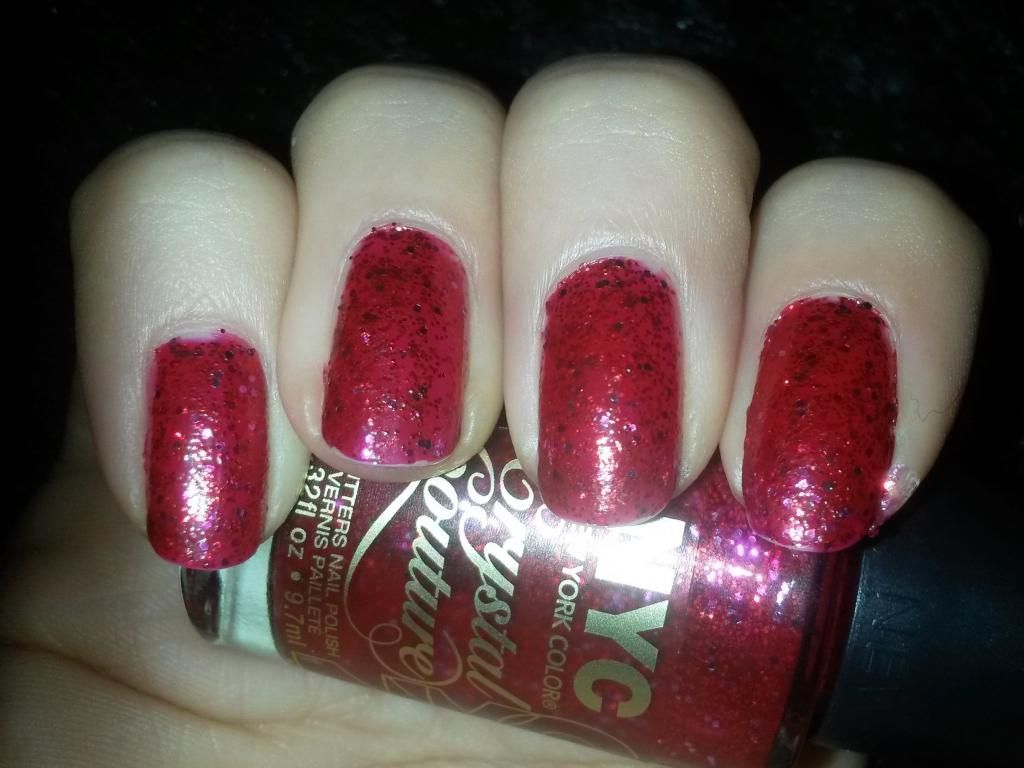 I didn't know what to expect just from the bottle, as some glitters look dense and thick but apply transparent and sparse, however this has a thin, pinky red polish as a base and lots of red and pink glitter so opaque coverage is achieved in only two coats with no extra base needed. As the glitter is thick it does chip at the tips, especially if applied in thicker coats, however polish like this is easily fixed by repainting the chipped bits and you won't see the uneven texture. The wear may also be lengthened by using a top coat which would also add extra shine but it works well on it's own.
At the time I was only looking for a Christmas appropriate polish so I didn't pay attention to the other shades but there are a few listed on Superdrug's website within the same range, such as gold, blue and purple glitters. Perfect for a little pre-Christmas and New Year treat or a last minute bargain stocking filler.
Available at
Superdrug
for £1.99 and also with 3 for 2 on selected NYC products.
Love Georgia xxx