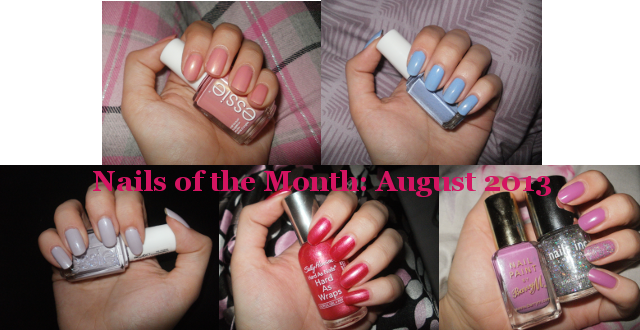 This months Nails of the Month comes a little late as sadly it was drafted then forgotten about! To see my other Nails of the Month post's click here.
Essie Nail Polish in Virgin Orchid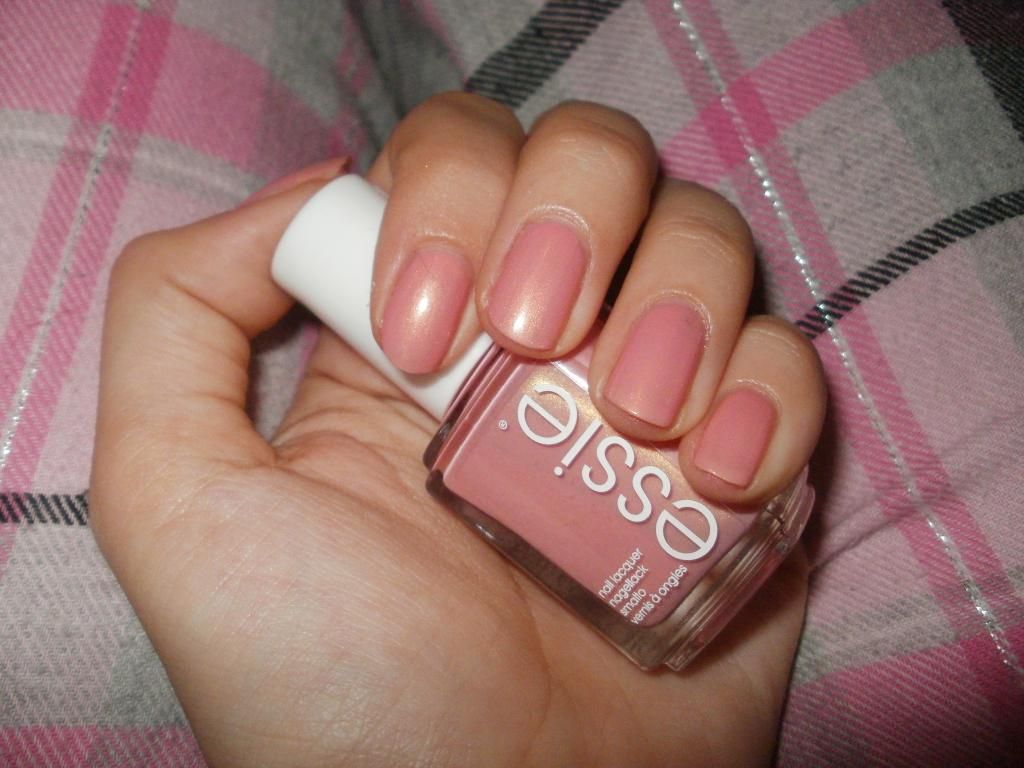 Essie Nail Polishes have intrigued and tempted me for so long and I ended up having a weak moment at the end of last month and getting 3 polishes for £1.99 each from a stall in the Metrocentre. I was excited to see if they lived up to the claims I've seen online. All three of the polishes I bought have the rounded edge brush, which makes it really easy and quick to paint your nails and minimise streaking, so my opinion of the polishes would have been different if they'd had the original brushes. I bought
Virgin Orchid
with my friend's wedding in mind, where I wanted a subtle but pretty colour which wouldn't clash with the teal silk dresses. The polish wore really well but I was careful to leave plenty of time between the 3 coats I needed to get the opaque effect. I love the pink, slightly peachier base with gold shimmers that shine in the light and I'm sure I'll get loads of wear out of this polish as it's so flattering on my skin tone and easy to wear. Available from
Direct Cosmetics
for £2.99.
Essie Nail Polish in Bikini So Teeny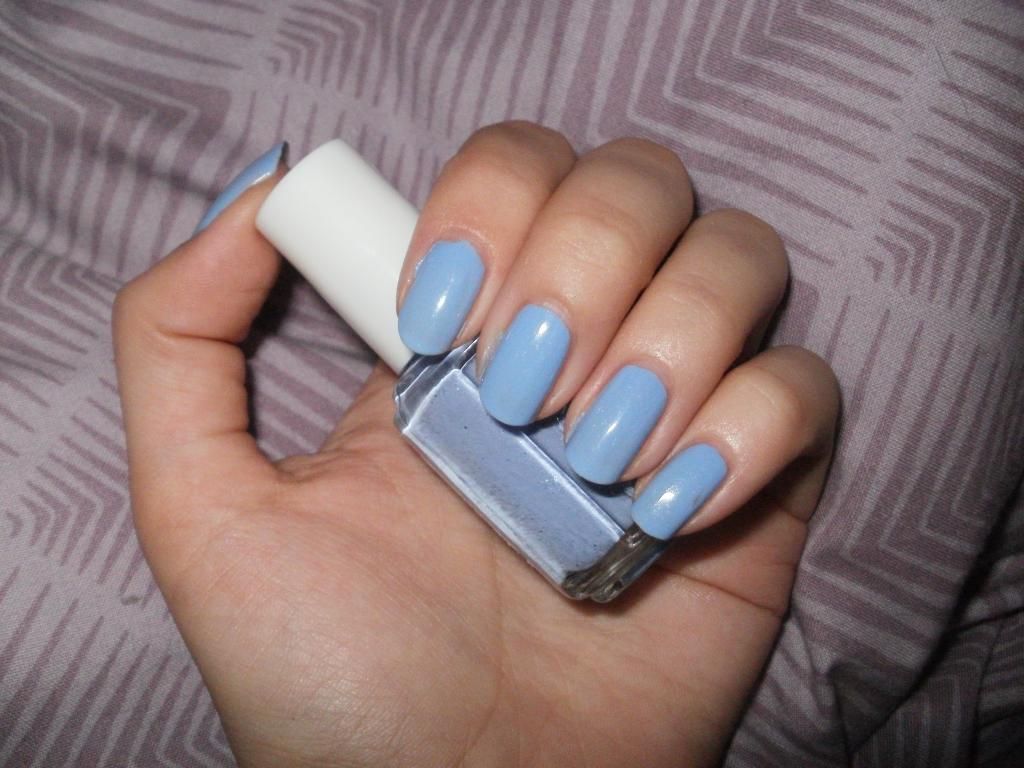 I'd wanted this colour since it was the 'in' colour last summer so I wanted to finally give it a go. The colour is somewhere between a cornflour and periwinkle blue, sometimes looking more purple in some lights, with subtle silver shimmers. Although I love the colour I'd have preferred the shimmers to be more obvious as they'll only visible up-close. However like both of the other Essie polishes I bought they dry evenly and with a shiny finish but the creamy finish can mean that it's best to leave them a little longer to dry between coats. Bikini So Teeny is still available from
Superdrug
online so it may still be in-store at Boots or Superdrug, or it's available for £3.99 from
Xtras
with free delivery - bargain!
Essie Nail Polish in To Buy Or Not To Buy
I seriously can't resist a purple nail polish, especially lilac or pastel shades, I have a problem! To Buy Or Not To Buy is a lilac pastel with blue shimmers, however like Bikini So Teeny these are more obvious in the bottle and aren't as visible on the nails which makes the polish look less unique.
Available at
Direct Cosmetics
for £2.99.
Sally Hansen Hard As Nails Hard As Wraps in Coral Creme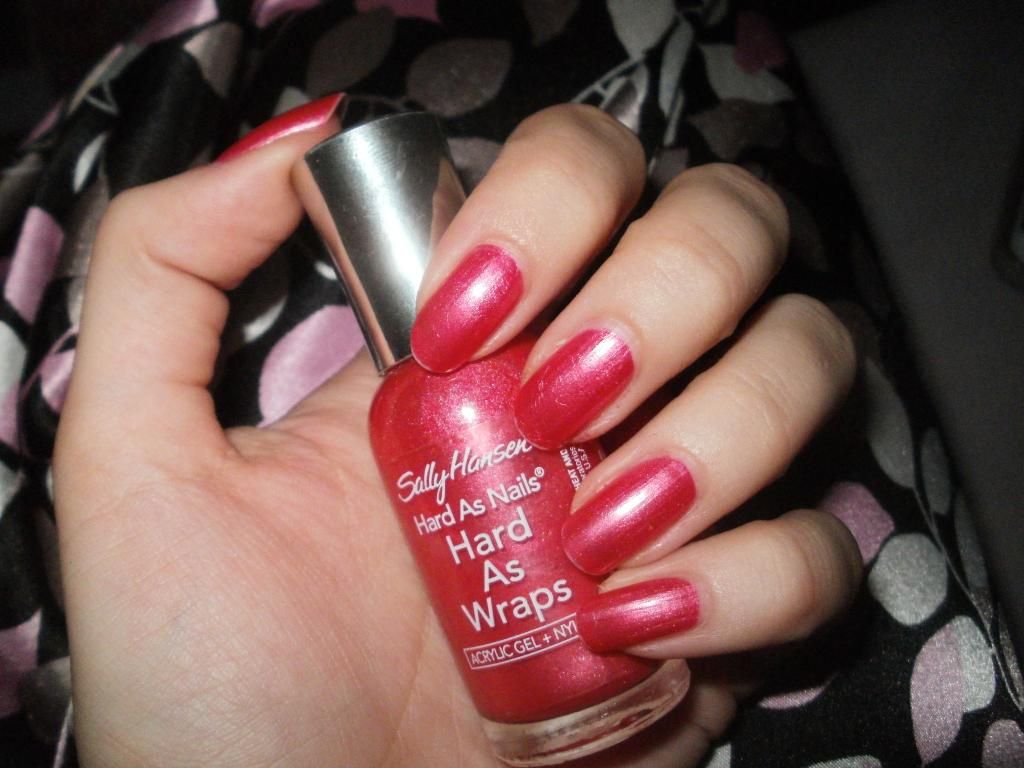 I inherited this polish from a friend of my Mam and I thought I'd give it a go as the formula sounded amazing. I was disappointed by the finish which left my nails looking ridged and uneven just after the polish was applied and the polish never set meaning that I had to take it off anyway! I wouldn't buy from this range again and although they don't seem to be available in stores, you may find them in discount make up shops or poundshops.
Barry M Nail Paint Limited Edition with Nails Inc Hatton Garden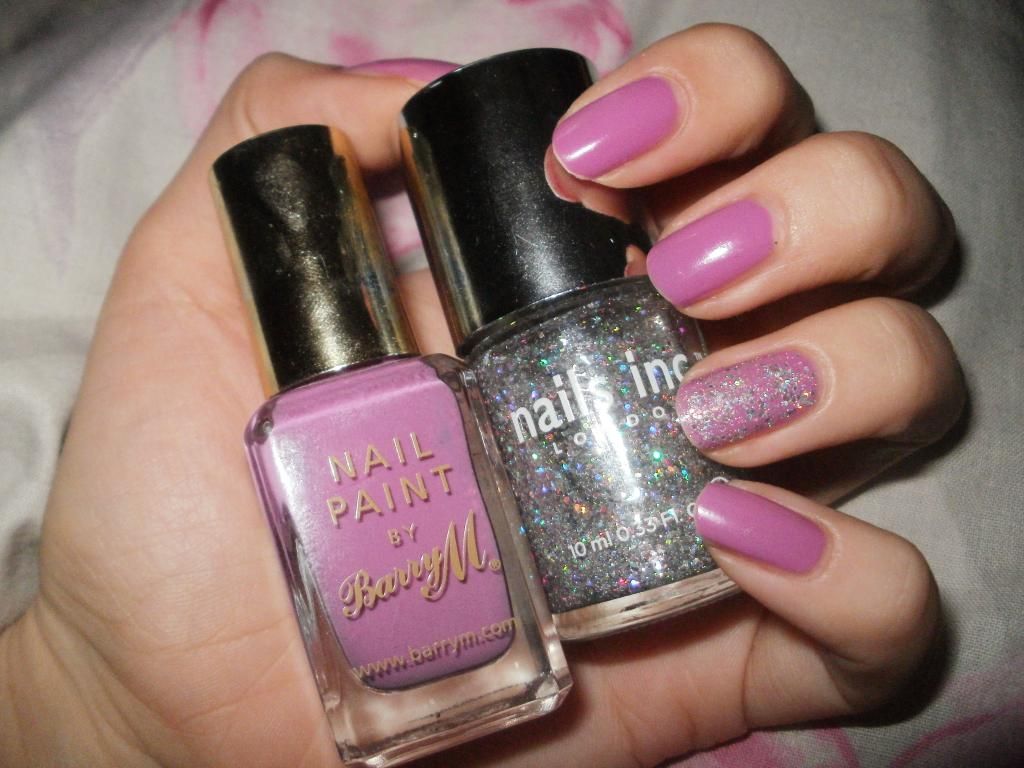 I still love a glitter accent nail as it perks up any nail polish but doesn't take as long to remove as it would on all ten nails. Barry M Nail Paints are always consistently great in formula and I love the colour of this limited edition shade as it reminds me of Daphne from Scooby Doo (random I know). The Nails Inc polish in Hatton Garden (from the
Glitterati Collection
) adds texture with a range of glitter sizes. I'm sure I'll be experimenting with glitter polishes more as we go into winter.
Love Georgia xxx