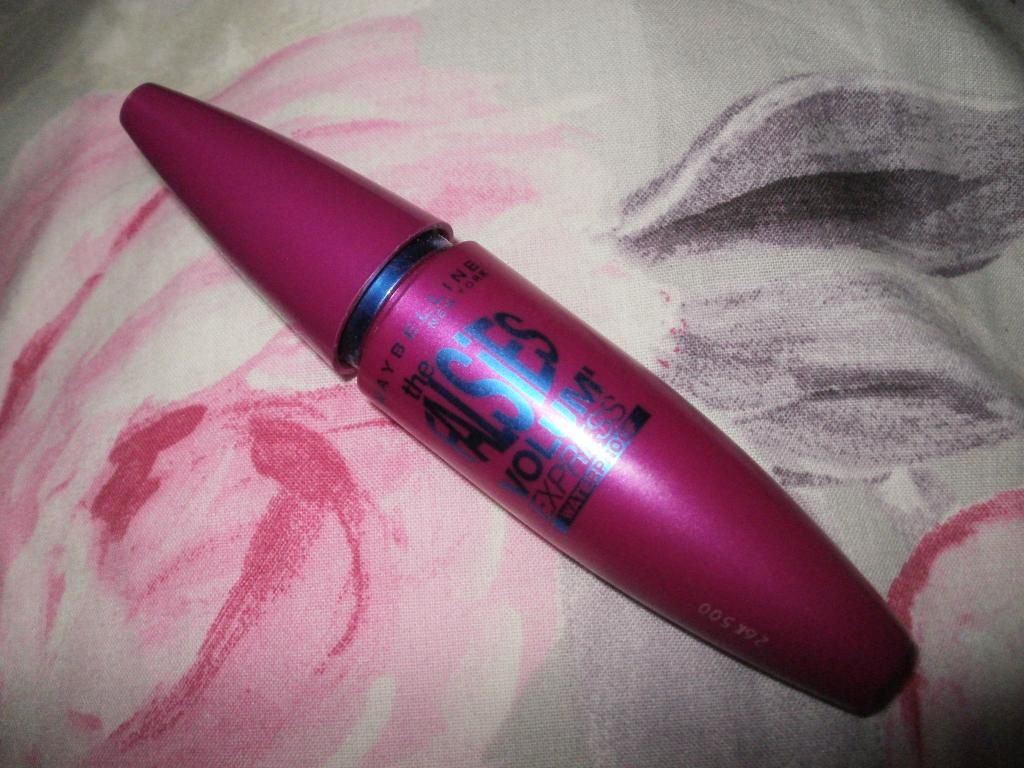 Straight up, I love this mascara! I've already tried the original Falsies mascara from Maybelline and was so impressed that when I needed a waterproof mascara for my friends wedding, I thought I'd give this another go and more importantly review it! This mascara is great for quickly creating volume and length whilst holding a curl. My lashes are quite straight and medium length but the Falsies creates and holds a curl without using eye lash curlers, as shown in the pictures below. However I always tend to curl my lashes anyway because I like the extra lift. The spoon shaped brush curves around the lashes making it easy to apply and really curve those lashes upwards as you're applying to get maximum curl. The brush does pick up way to much product for me so I do need to wipe it off before applying or else my lashes clump up. The formula builds volume easily so you may need to comb through your lashes if you apply too much or prefer a more separated look.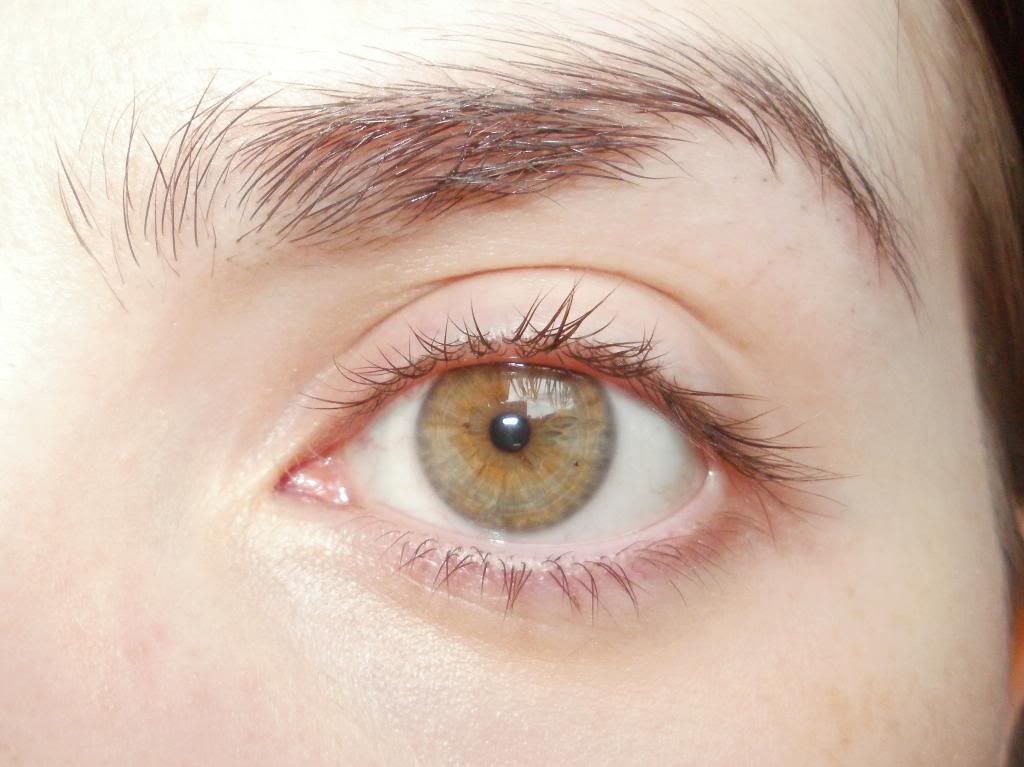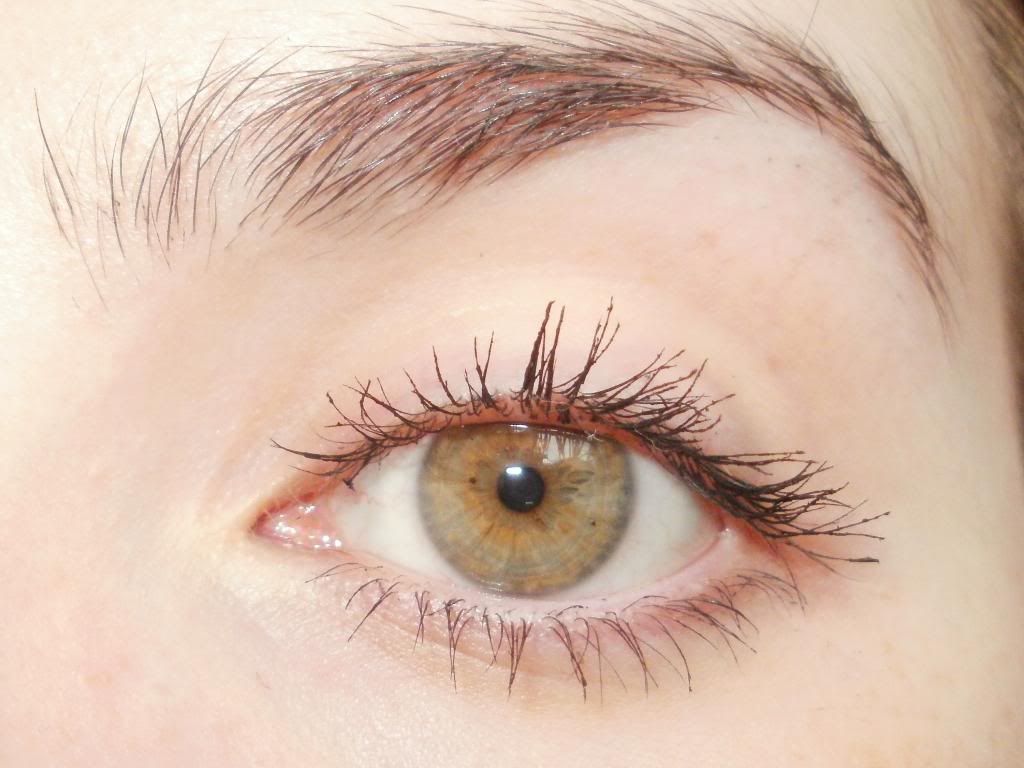 1 Coat (without curled lashes)
One good coat is enough for me everyday but if I'm wearing more make up or want more dramatic lashes I'll wear two coats. Although it doesn't give exactly the same effect as false lashes, the effect is still voluminous, dramatic lashes. I actually didn't feel bare without false lashes for my friend's wedding, which sometimes can happen when I want to feel completely glamorous and 'done'.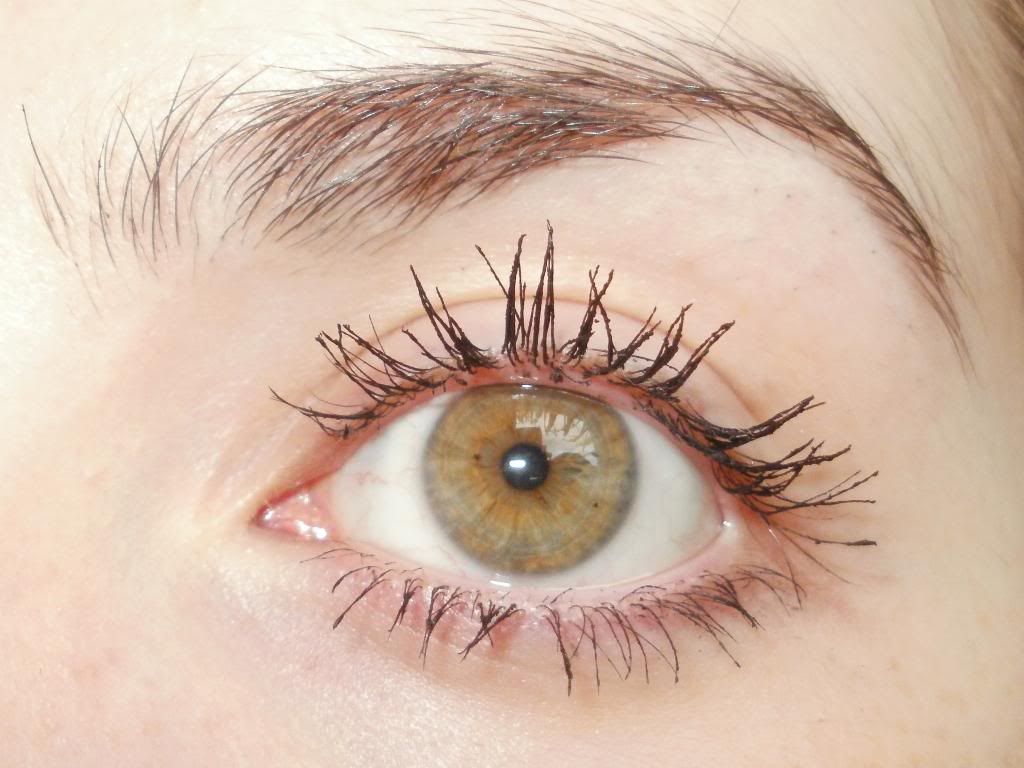 2 Coats (without curled lashes)
The waterproof formula does make this a lot harder to remove so if I was looking for a regular mascara I would buy the original formula again. It did hold up to the waterproof claims at my friend's wedding where it was a warm, long day with a few tears shed. If you've never tried The Falsies and you love dramatic lashes, then you're missing out!

Maybelline New York The Falsies Volum' Express Mascara in Black Waterproof - Feel Unique - £7.59
Also available from Boots, Superdrug or any store with a Maybelline stand.
If your looking for more mascara reviews click
here
.
Love Georgia xxx