I thought it would be good to do a round-up every month of my nail polish choices during that month instead of posting about them separately. So here is my month in nail polish...
Models Own Nail Polish in Raspberry Crush with Models Own Nail Art Pen in Black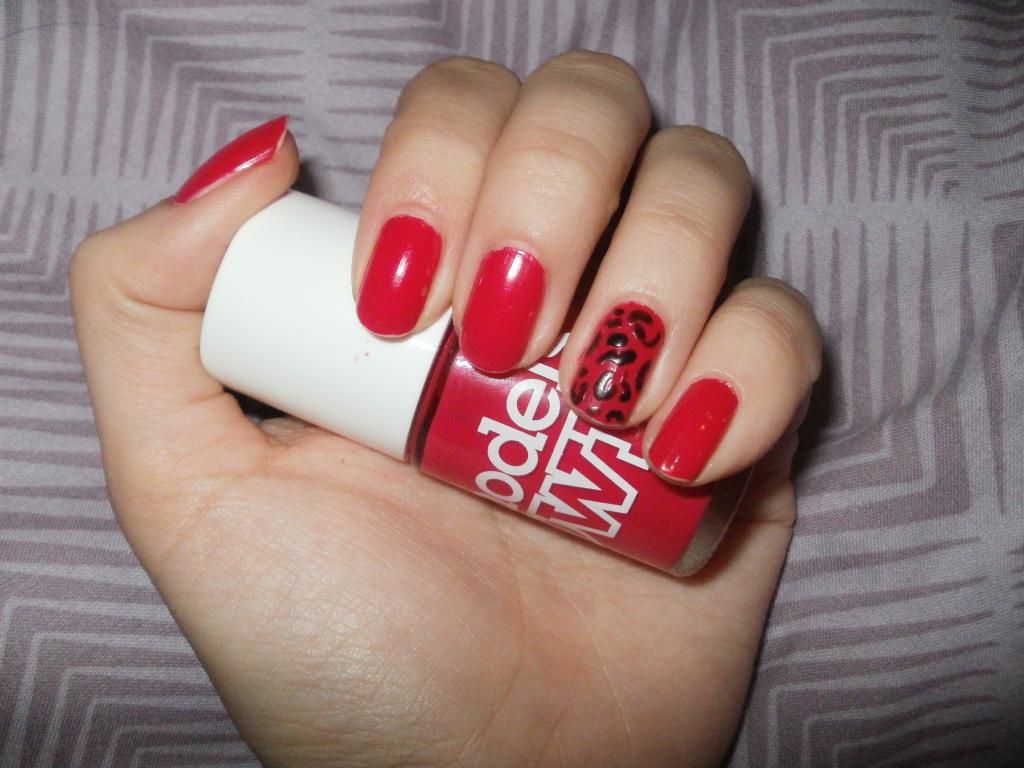 I love having an accent nail but it's a trend my mother doesn't understand. When she sees my nails like this she usually says 'why is only one painted like that?'. The Models Own Nail Art Pen is perfect for leopard print designs and doing one nail per hand takes less than 5 minutes.
Barry M Nail Paint in Real Turquoise, Barry M Gelly in Prickly Pear and Barry M Nail Paint in Bright Pink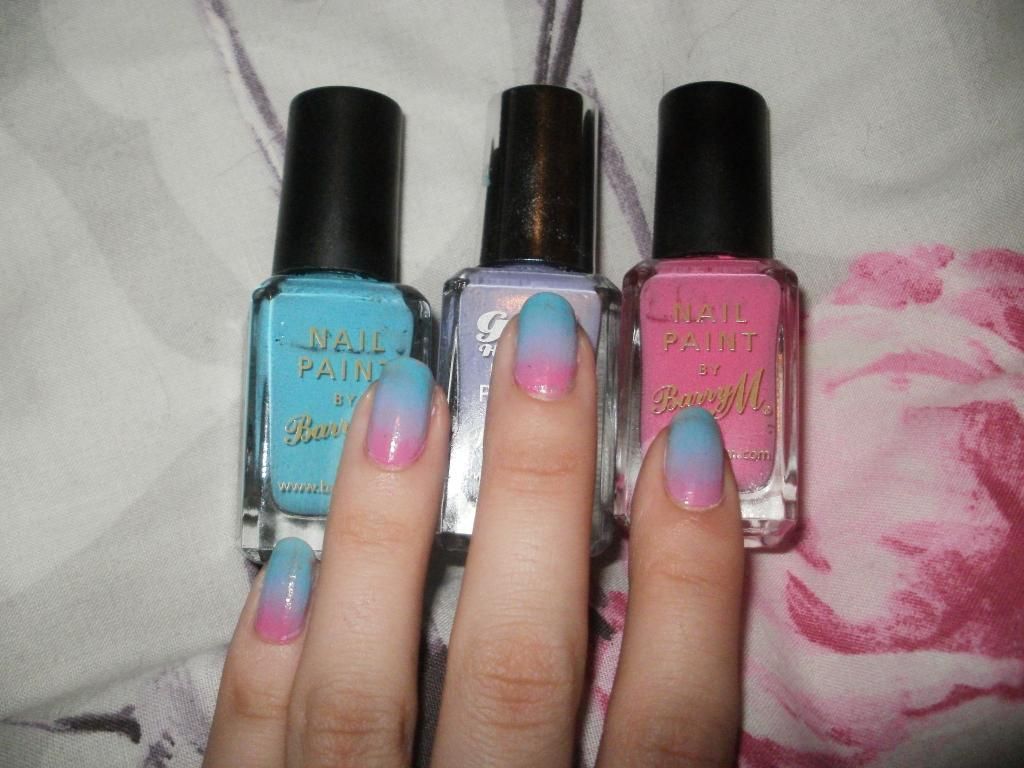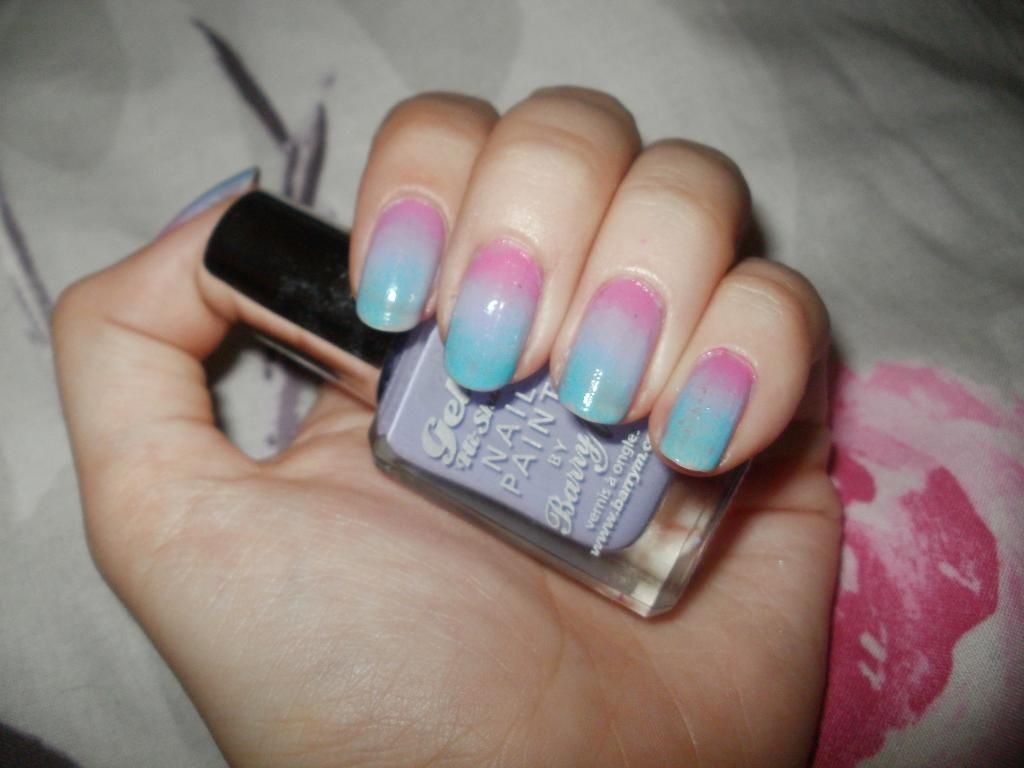 I'd seen ombre nail tutorials before but never gotten round to trying it out so now I have a bit more time on my hands, I decided to give it a go. I followed
this
tutorial by Amarixe but there's plenty others showing a similar technique. I didn't use a white basecoat so instead I used the purple shade Prickly Pear (
review
) as the other colours were brighter. I think it turned out pretty nicely but I did find that the sponge stuck to my nail leaving the polish looking uneven.
Sinful Colors Nail Enamel in Be Happy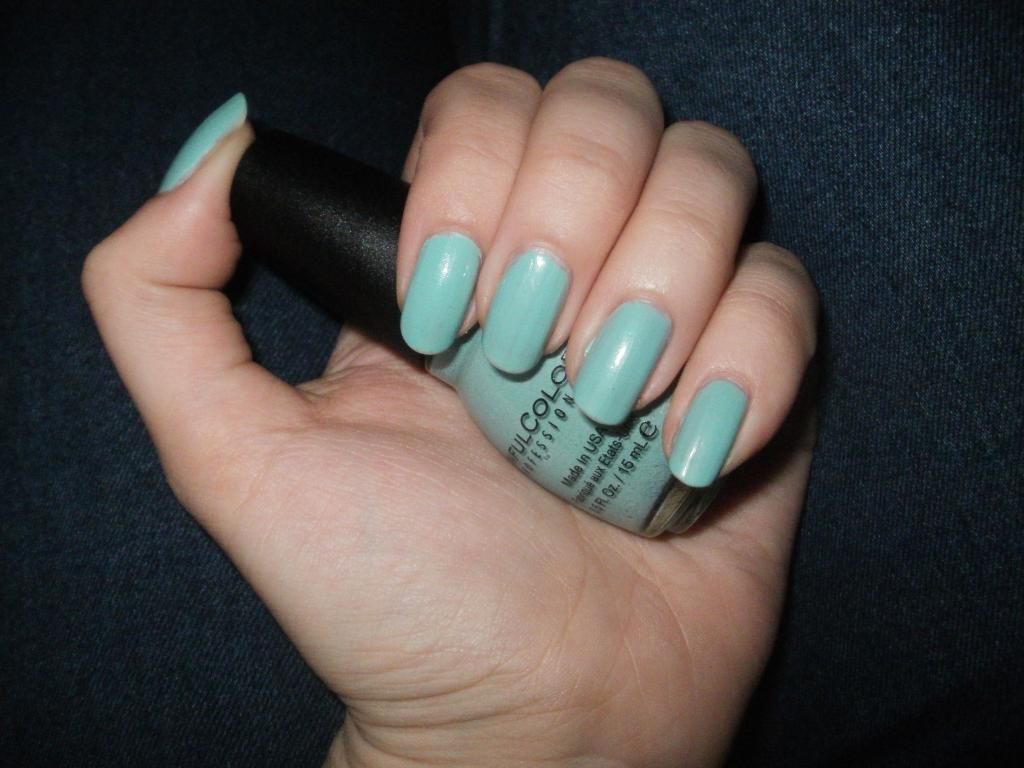 I have a first impressions/review on Sinful Colors polishes
here
. I still love this colour but they do apply quite thick and take longer to dry than normal polishes so beware if your like me and always end up chipping or smudging your nails.
Models Own Nail Polish in Tropical Sun with Rimmel 60 Seconds Nail Polish in Instyle Coral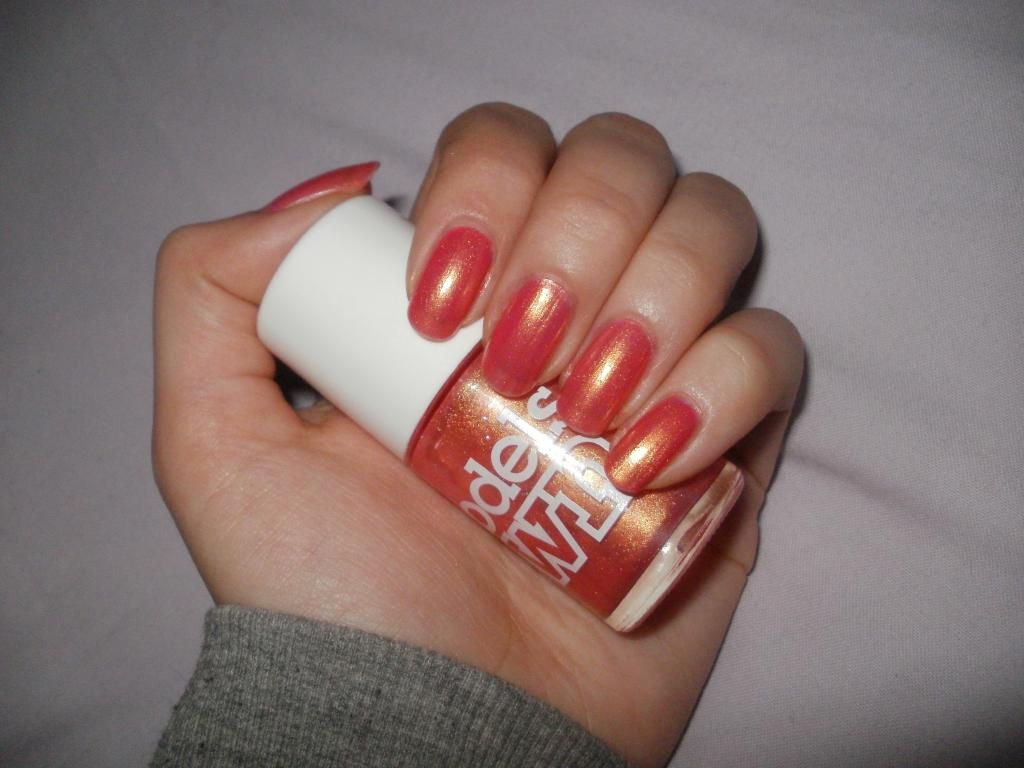 Reviews:
Tropical Sun
and
Instyle Coral
. Tropical Sun was one of my favourite polishes of last summer so I had to whip it out when the sun came out for all of 10 minutes. The polish is a sheer metallic so best used over a cream formula.
Rimmel I Love Lasting Finish in London Clouds with Rimmel Crack Your Colour Crazy Top Coat in Black Graffiti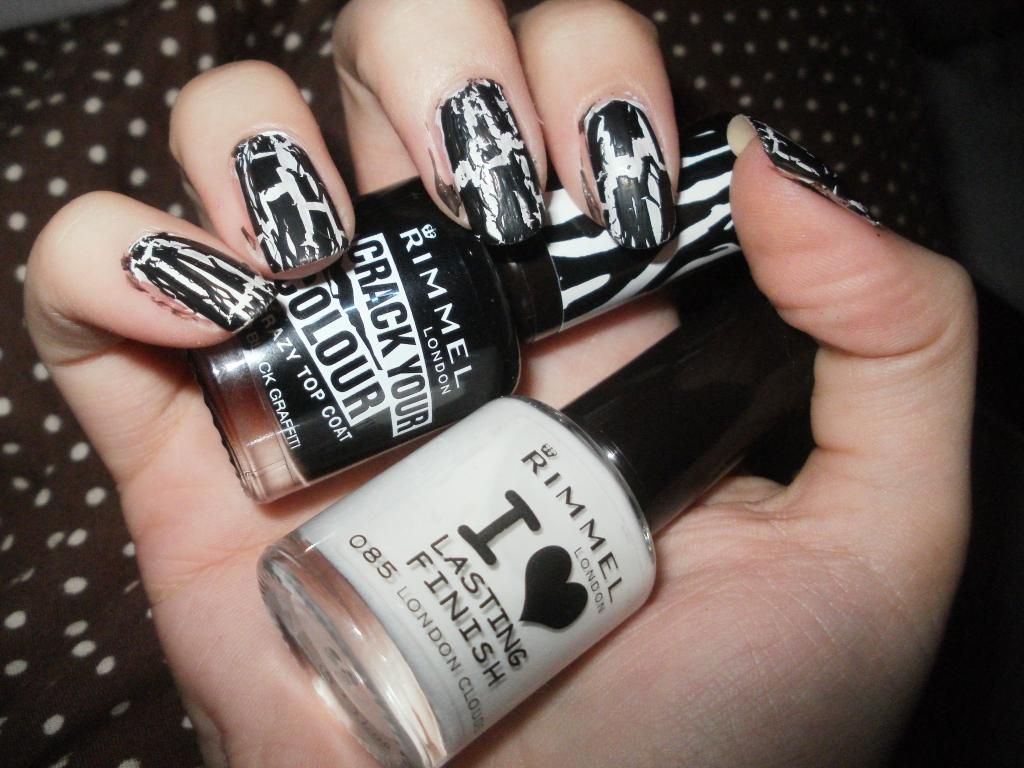 My first time trying a crackle top coat. I love the contrast between black and white and how quick and easy this top coat is at transforming plain nails.
Love Georgia xxx