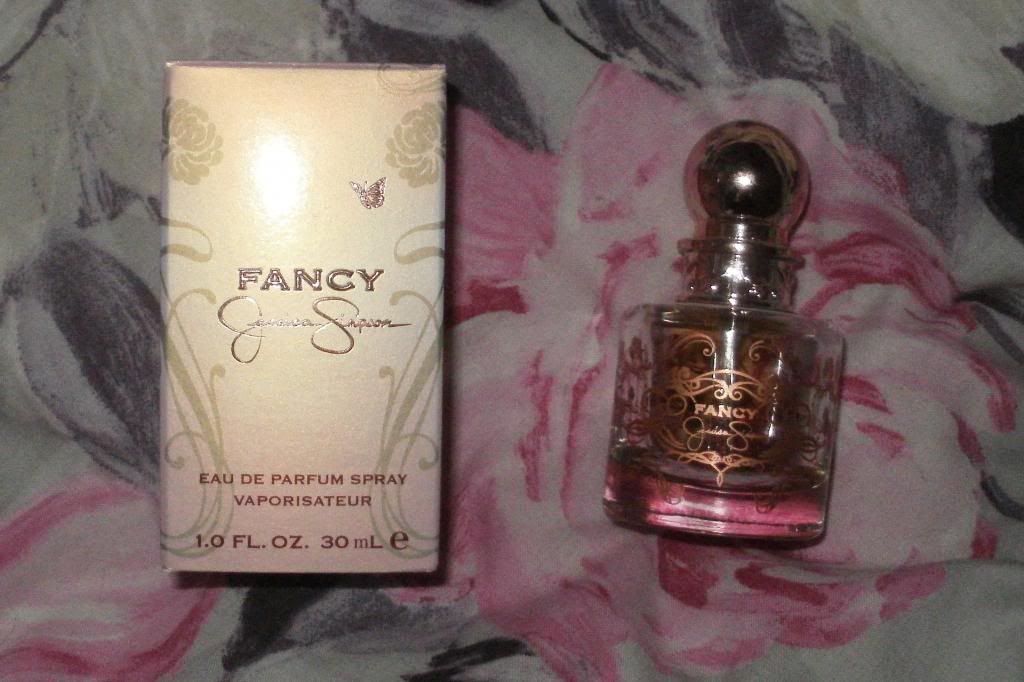 When I saw this fragrance online, I took a gamble and bought it without being able to test it first... I'm so glad I did. Unfortunately I have never seen this fragrance available in any large department stores or specialist perfume shops in the UK but I have seen Jessica Simpson accessories like shoes and purses in TK Maxx so I'm going to be keeping an eye out.
I was drawn into buying this by the sweet notes, especially almond which I don't think is in enough fragrances and also sandalwood and vanilla which tend to be in most of my favourite scents. On first spray the obvious scents are floral and sweet, however once the fragrance settles it becomes sweeter and warmer. The overall scent differs from a lot of popular perfumes, especially celebrity perfumes, at the moment as it isn't as obviously fruity. The the mixture of notes makes this more complex then a straight up sweet scent. I've received quite a few compliments when I wear this with people asking what it is and saying that I smell like sweets or cake, which is always a positive.
I have a real problem with perfumes that don't have any lasting power but Fancy lasts really well as it's an EDP. It's a bit like Britney Spears perfumes in the way that the scent is so strong when first sprayed and with continued wear that it can be easy to use too many sprays and smell overwhelmingly sweet.
I firstly bought the 30ml size from Cheap Smells but since then it is out of stock and after emailing Cheap Smells I found out that they weren't intending on restocking this size, however the 50ml and 100ml versions are available. I'd love if a large chain started to stock this range so that I could try the shower gel and body lotions available in the gift set or even the rollerball fragrance, which sadly we never seem to get in the UK.
Top Notes:
Pear, Apricot, Red Berries
Middle Notes:
Gardenia, Jasmine, Almond, Caramel
Base Notes:
Sandalwood, Vanilla, Amber
Read more about this fragrance on
Fragrantica
- a great place to read about fragrance reviews and notes.
Jessica Simpson: Fancy 50ml - Cheap Smells - £15.95

Jessica Simpson: Fancy 100ml - Cheap Smells - £26.95
Love Georgia xxx