Revlon lip products are held in such high regard by the beauty community that their new offering will surely excite many. The Colorstay Ultimate Suede Lipsticks claim to offer both 'moisture and wear' and a velvety soft texture. The colour I was sent to try was Backstage, a dark, berry red. Firstly I noticed this shade contains some shimmer which translates on the lips sparsely but is still quite large gold shimmers and personally I hate shimmer or glitter in lipsticks. I don't know if this shimmer is in any of the other shades but it doesn't make any sense for there to be shimmer in a 'suede' effect lipstick.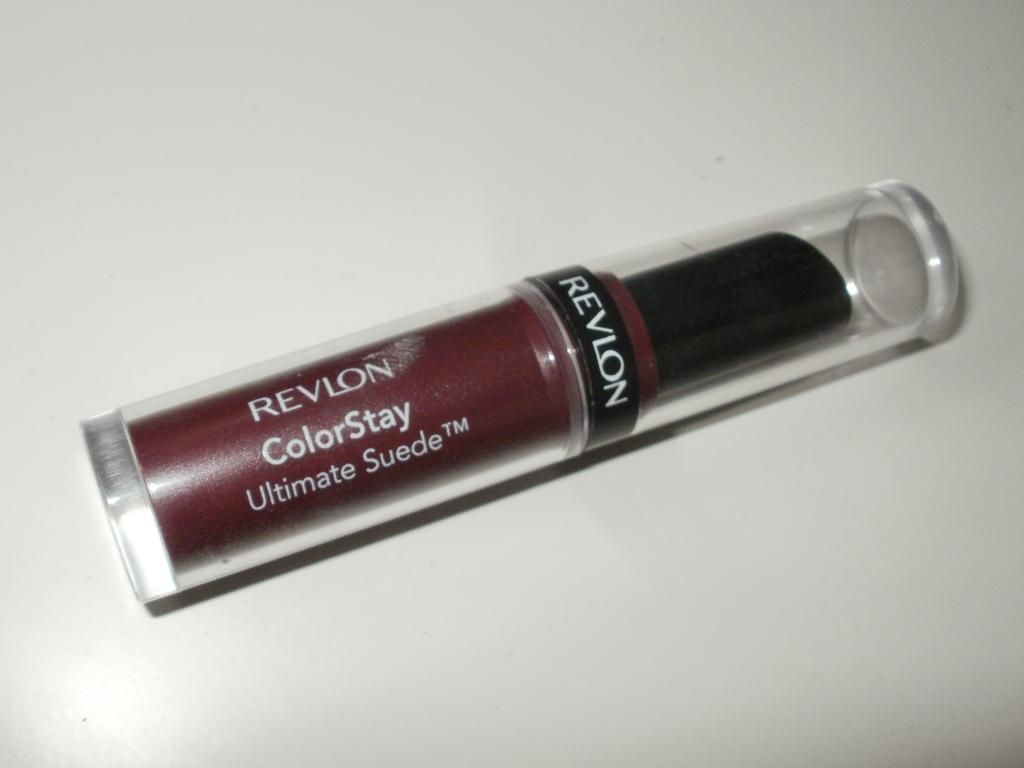 The packaging is similar to other Colorstay products with the plastic casing but to me this looks kind of cheap for £8.99. However the mechanism to turn the lipstick bullet up clicks which is snazzy. I do like that the packaging is the same colour as the product so you know which colour is which though.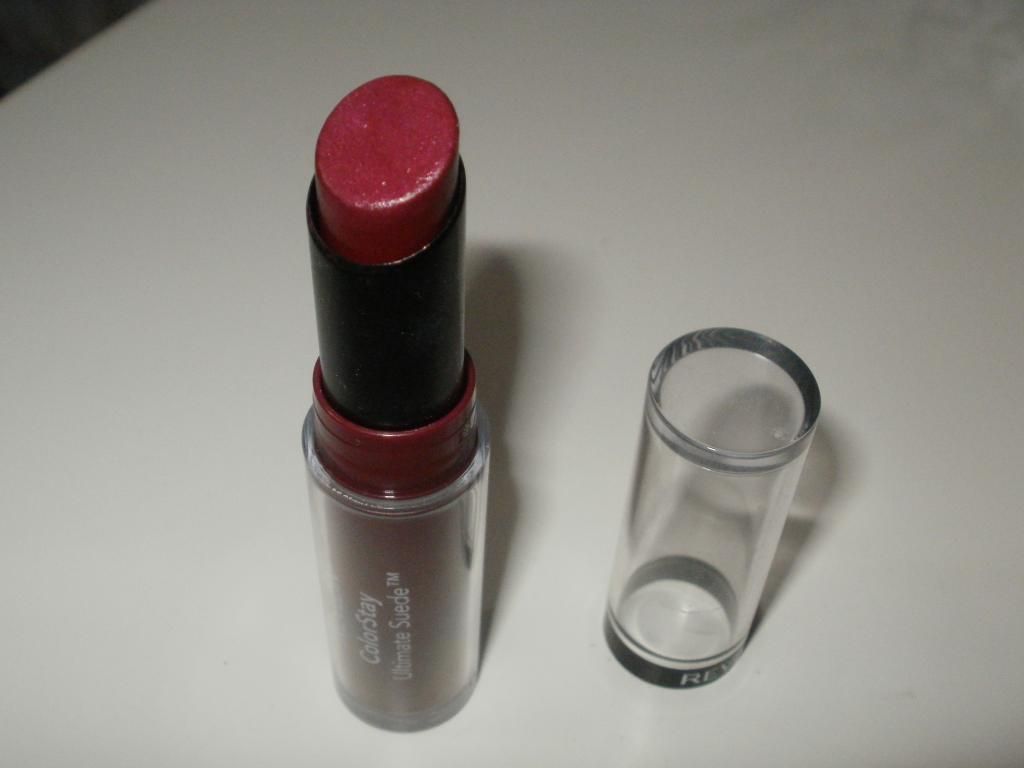 I wore this throughout the day to see how it faired on my lips. I didn't reapply or add any balm/gloss.
First application: Lipstick went on ok but the application is difficult especially with this darker shade, as it's hard to get the outline of your lips perfect with the round shape of the lipstick bullet. Also the creamy texture means that the lipstick feels very slippery on the lips so you have to watch in case it bleeds or smudges. The formula is pigmented so one application is needed to get the colour in the tube.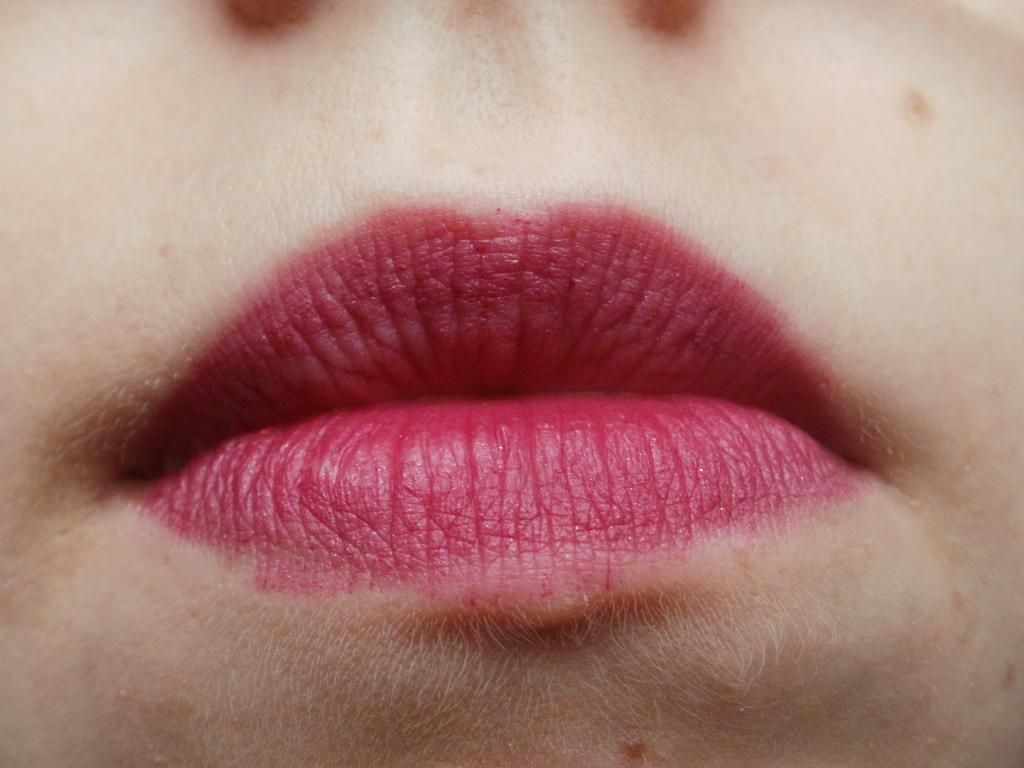 After 15 minutes: After the creamy formula had set to a matte texture, I noticed it had sunk into the lines of my lips and gone darker on drier patches. Also where my lips must have rubbed together or rested, the colour had faded from the inside half of my lips leaving the outside noticeably darker. The lipstick had also smudged slightly before it was dry because of the creamy formula.
After 2-3 hours: I ate a packet of crisps and was surprised to see this still in place, just a slight fade in colour. It didn't feel too dry at this point. I'd probably reapply again around this time if I wanted to freshen up.
After 5-6 hours: Eating my tea seemed to have made the biggest difference. The colour has faded especially from the inside of my mouth and once I'd had it on for quite a few hours it was starting to feel really dry. Around this time is when I'd want to completely remove and reapply if I still wanted this lip colour on.
After 7 Hours: It was definitely time to remove this as it felt really uncomfortable and I desperately wanted to pick or bite the remaining product off my lips (yum - I know). Mostly just the stain remained but some of the lipstick formula stayed behind making my lips look really patchy dry. The top lip doesn't look too bad though.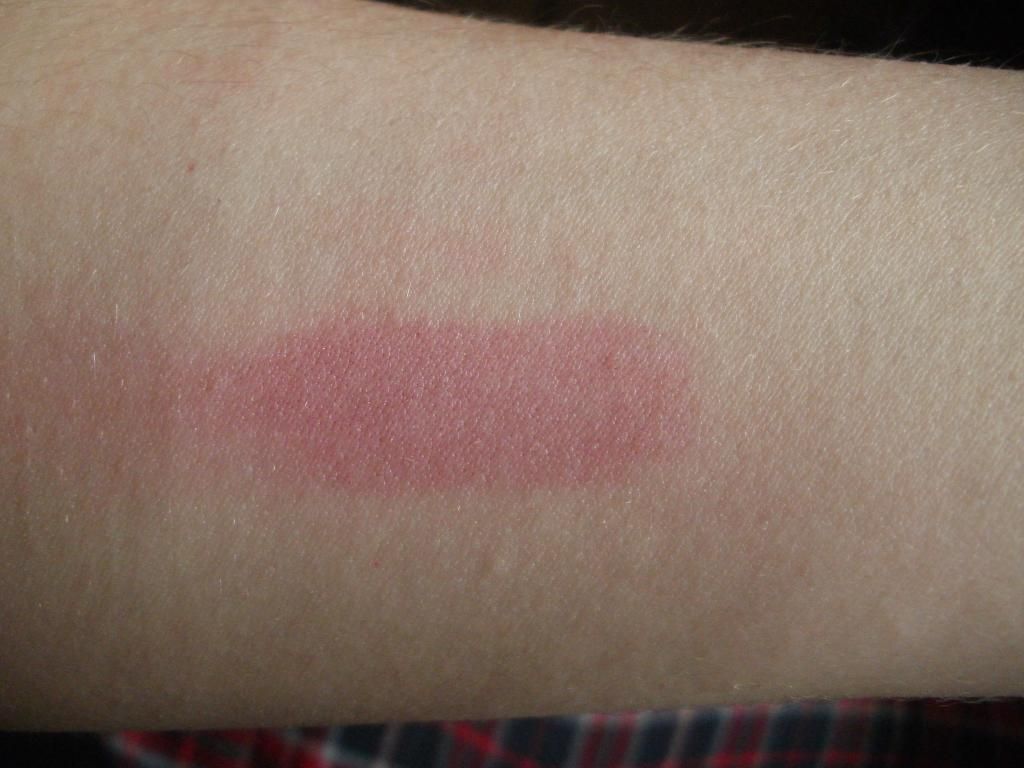 I noticed when swatching this colour on my arm how pigmented it is because even just applying it for less than a minute left a stain on my arm. The same happens if I apply this and remove after a couple of minutes so there's definitely a powerful stain within this formula, but the stain may be less powerful in the lighter shades.
Overall I liked the way this lipstick looked when I first applied it the best. After it set it did look smooth and matte but when worn for longer than 4-5 hours it became really dry and uncomfortable. The original colour didn't last well as the deep berry tones were lost after a few hours and just became a stain. I also didn't like how the lipstick faded patchy on top of the stain instead of fading evenly and leaving the stain. I love the colour but I hate the gold shimmers which are still visible even when the lipstick fades and are absolutely pointless.
Revlon Colorstay Ultimate Suede Lipstick in Backstage* - Boots - £8.99
Love Georgia xxx
*DISCLAIMER: I received these products as I am part of the Boots product testing panel. Some products are sent for me to try as they fit the profile I have given, and others I can apply to try. Boots receive these products from brands that are available or about to be available in Boots stores so for the panel members to try and review on Boots.com. Panel members do not receive financial compensation or incentives for reviewing the products online. I have chosen to share these products on my blog as I feel the reviews for products I post on Boots.com would be relevant for readers of this blog. I started product testing for Boots before I started my blog. Being sent a product for free doesn't change my opinion of it or of the brand. I was asked to join the testing panel after I posted a number of reviews on Boots.com.