If you shop a lot in Primark you might have seen these on displays in the queue for the till. I thought for £1 I'd give them a try to see if they could be a cheaper alternative to Eyelure or Ardell fake lashes.
They come with adhesive but I found that it didn't stick as well as the one that comes with Eyelure lashes so I used that instead. The lashes have a more plastic like texture than more expensive brands but are better than lashes I've bought on eBay for around 10p a pair. I usually go for lashes with an invisible, thin band because I don't like the band to take up a lot of lid space and need to be covered with thick black eyeliner, however these do have black bands. The bands are quite thin though so they don't require too much covering over. With eBay lashes I'd always find the bands didn't bend easily so it was difficult to get the lashes to fit the eye contour but these have especially bendable bands. However I did find that both of these pairs sat heavier on my eyes than the typical brands I use, which can be irritating as you wear them, especially if you wear contact lenses or have sensitive eyes.
Like with any false lashes, it's always best to measure them on your eyes to see if any lashes need to be trimmed from the outside ledge but these also require the loose edges trimmed where the lashes haven't been finished off properly (you can see this on the natural lashes as they new but the Sultry had been worn before - but they're definitely reusable).
I applied each set of lashes on my eye with one thin coat of mascara and black gel eyeliner and then added some eyeshadow to try and show what they'd look like on a more finished eye.
Maybelline Gel Liner in Black
Seventeen Peep Show Mascara
Seventeen Wild Mousse Cream Shadow in Wild Nude
The Natural Look lashes are a mixture of longer and shorter individual lashes to give a separated, lengthened look without looking too dramatic. I like this style to make my eyes look larger without overcrowded my eyes and making them appear smaller.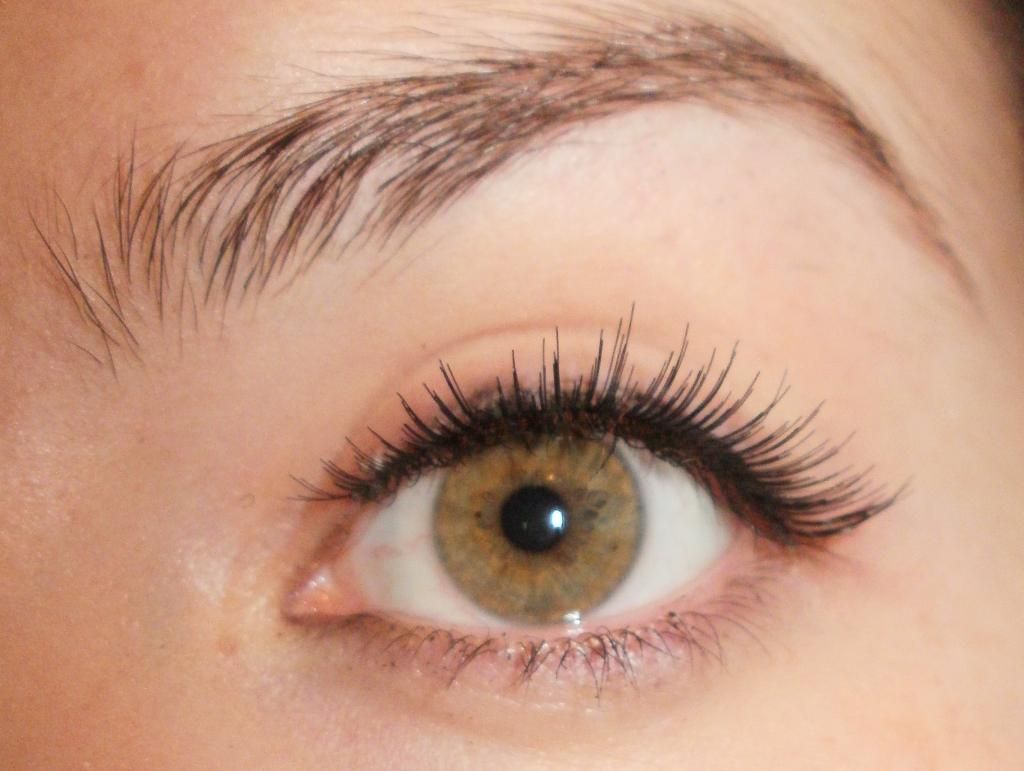 The Sultry lashes have
groups of thin individual lashes
, getting longer towards the outside of the eye to create a
wispy but voluminous look
. Initially I thought these kind of resembled the
Ardell Demi Wispies
. I don't think these flatter my eye shape as much though because they seem to
shorten my eye vertically
and
flick out quite dramatically at the outside of my eye
, which never looks quite right on me. I think these would look better if I applied them more into the inner corner of my eye to stop them flicking so far out.
And here's the Sultry lashes when I wore them for a night out.
Overall I think these are great for £1 especially if you go through lashes quite quickly or need to save a bit of money. I do see the difference in quality between these and Eyelure for example but in the end they still look good and give a similar effect. I'd definitely buy these again, especially if I saw more natural pairs or ones with invisible bands.
Natural Look Lashes and Sultry Lashes - Primark - £1 a Pair
Love Georgia xxx