I love perfumes, body sprays and even the occasional men's fragrance so I thought I'd start a new feature to encourage me to review some of the ones I have. Opinions on fragrances are subjective and personal but I like hearing out new releases, bargain buys and all-time favourite fragrances so hopefully these reviews will be helpful and interesting.
This week I'm starting with Gucci's newest release: Gucci Guilty Black.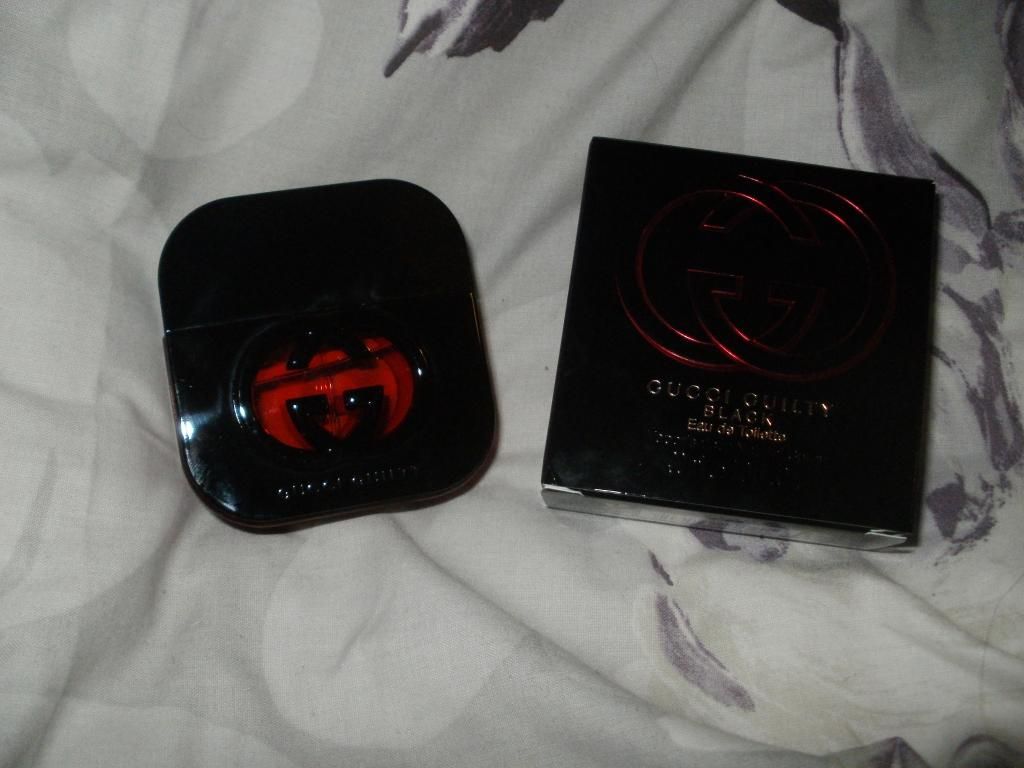 Pretty bottle and box: impossible to photograph
I remember smelling the original, which is in a similar gold bottle, and liking it initially but finding it too floral. I was excited to receive this variation of the original scent as
Gucci Black
is
described as sweeter and more sensual
. Like the original, I like the scent but
it doesn't captivate or excite me in the way that my favourite scents do
. Also
fragrances with strong floral notes can smell overwhelming to me
as I wear them so I've got to be in the mood to wear a scent like this. Gucci Black also has notes of
red berries
and
raspberries
, which the original does not and helps give it a sweeter smell. It also has the original notes of
pink pepper
,
peach
and
patchouli
so it's still similar for fans of the original.
I don't find this scent as sexy or sensual as the branding and product description suggest
but that could be down to the lack of notes that I associate with these feelings: typically musk, vanilla and woody smells.
However although I find this
quite strong when first applied
, the
lasting time is poor (2-3 hours)
and the
sillage isn't as strong as I'd expect
, which is
disappointing for a £40 perfume
from a high-end brand like Gucci. I know Gucci brought out an intense version of the original guilty scent but it's disappointing when a scent doesn't seem to last.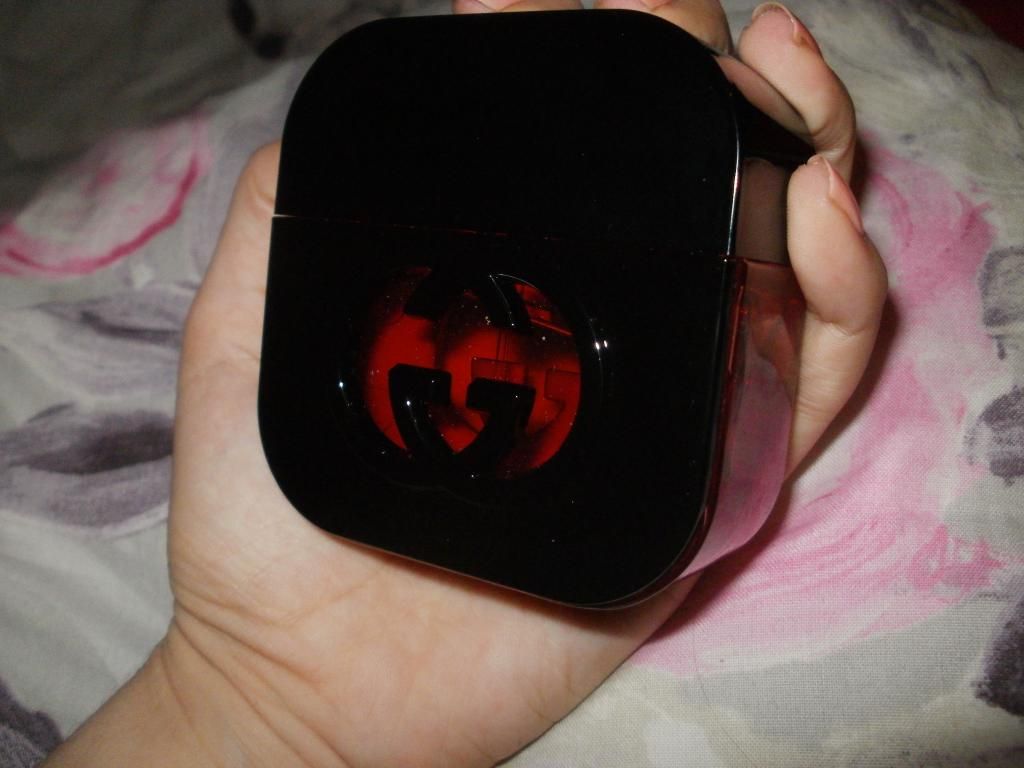 The bottle is gorgeous, similar to the original but in
black gloss with contrasting red glass
so the liquid inside appears red. Although the outside glossy coating feels like plastic, the bottle itself is weighty and glass and doesn't feel flimsy or cheap. However because the scent doesn't last a long time it is annoying that
the bottle is so heavy
because even this 30ml bottle would significantly weigh down my bag if I wanted to carry it for top-ups.
Overall this is a
sweet, fruity and floral scent in a gorgeous bottle
but for the price I'd expect better lasting time
. Because this scent is supposed to be sexy and sensual I would expect it to be more like an EDP and have sweeter notes that last longer on the skin. I definitely
prefer it to the original Gucci Guilty
and the
appearance and branding of the product is pretty stunning too
.
Gucci Guilty Black Eau de Toilette 30ml* - Boots - £40
Also view more information on this perfume at
Fragrantica
, my favourite place to find information and reviews for fragrances.
Love Georgia xxx
*DISCLAIMER: I received these products as I am part of the Boots product testing panel. Some products are sent for me to try as they fit the profile I have given, and others I can apply to try. Boots receive these products from brands that are available or about to be available in Boots stores so for the panel members to try and review on Boots.com. Panel members do not receive financial compensation or incentives for reviewing the products online. I have chosen to share these products on my blog as I feel the reviews for products I post on Boots.com would be relevant for readers of this blog. I started product testing for Boots before I started my blog. Being sent a product for free doesn't change my opinion of it or of the brand. I was asked to join the testing panel after I posted a number of reviews on Boots.com.