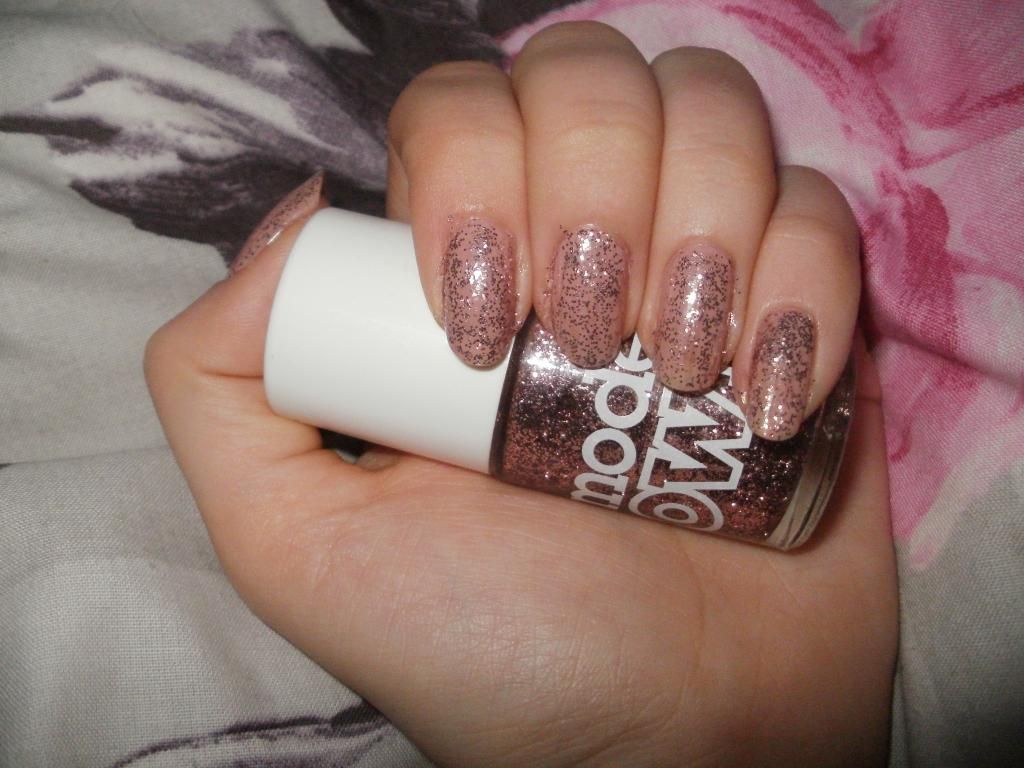 Nail polish really does
brighten up my day
so with my
dissertation deadline looming
and a stupid
exam
on Tuesday afternoon I popped these beauties on while watching
Girls
and after a long bath catching up on
shaaanxo's vlogs
on Monday night.
I really know how to treat myself
.
Glitter polish always makes me happy
so I decided on
Models Own Pink Fizz
with
Accessorize Fudge
as a base because I hate seeing too much nail through glitter. I have a separate post on Accessorize Fudge
here
which is a gorgeous colour. I've actually shown Pink Fizz in a
NOTD
before with a different base
here
and I've just had a little flashback reading the post that goes with it.
There's about a week until my dissertation hand-in, which is a scary and worrying thought but I'm also really excited to concentrate on other things especially this blog. I think I just don't feel like writing when it's become such a chore from associating it with uni work. Anyway I shouldn't worry too much, it'll all be over soon.
And as the friend says in Sixteen Candles:
"Would you stop feeling sorry for yourself? It's bad for your complexion!"
True dat, I have a whopper of a spot on my chin.
Love Georgia xxx