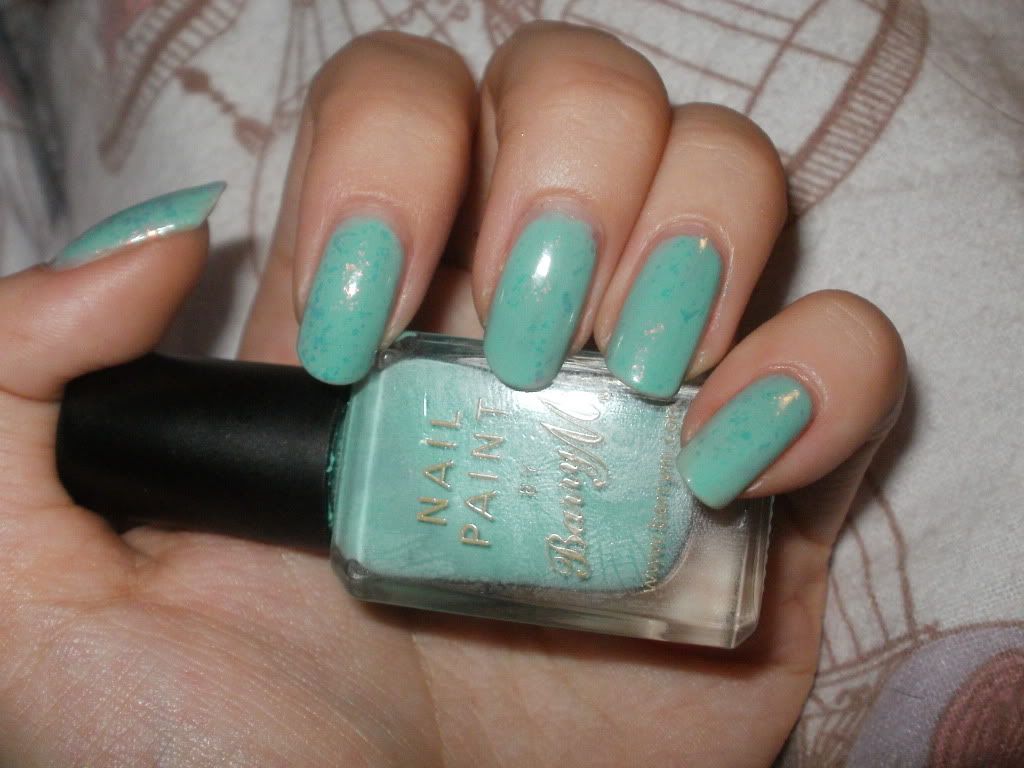 The Gosh Rainbow nail polish was such a find in the clearance bin in Superdrug last year when a lot of Gosh products were being sold-off and discontinued. Unfortunately it isn't widely available anymore but I'm pretty sure there's other brands who make similar clear polishes with iridescent 'flakies' as they're called. They create a really interesting effect in different lights and over different colours of polish.
Barry M Mint Ice Cream or Pale Green (the same colour just named differently as part of the Ice Cream collection from 2010) is a gorgeous colour but we don't always get along. It's probably the hardest polish to work with that I've ever used from Barry M as usually their polishes apply really well for me. This takes at least three coats which is a bit of a pain if you're painting your nails before bed like I usually do. I do find that once I've applied it properly it is worth it. Also with the Rainbow polish over the top I think it looks even cuter.
I recently just indulged in the new Barry M Gelly Nail Paints and I'm already in love with Greenberry, a bright mint green/turquoise color. I love a good mint green!
Barry M Nail Paint in Pale Green/Mint Ice Cream - Barry M - £2.99
Also available in Boots and Superdrug stores.
Love Georgia xxx