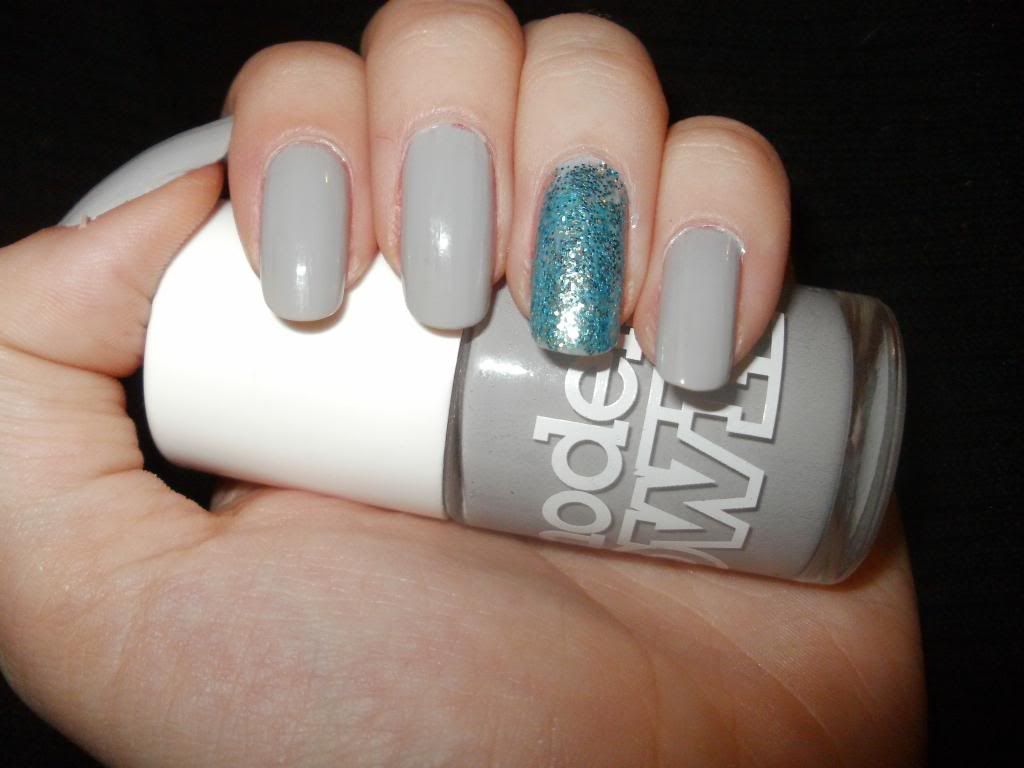 I love a glitter nail. Just one nail of glitter on each hand can really perk up a less interesting colour. I've worn this combination before of Models Own in Grey Day and W7 Cosmic Blue because the grey and turquoise really compliment each other. I do like the colour of Grey Day but a cream finish, pastel grey isn't always something I reach for. It would also look great with most colours of glitter or with holographic flakes worn over the top.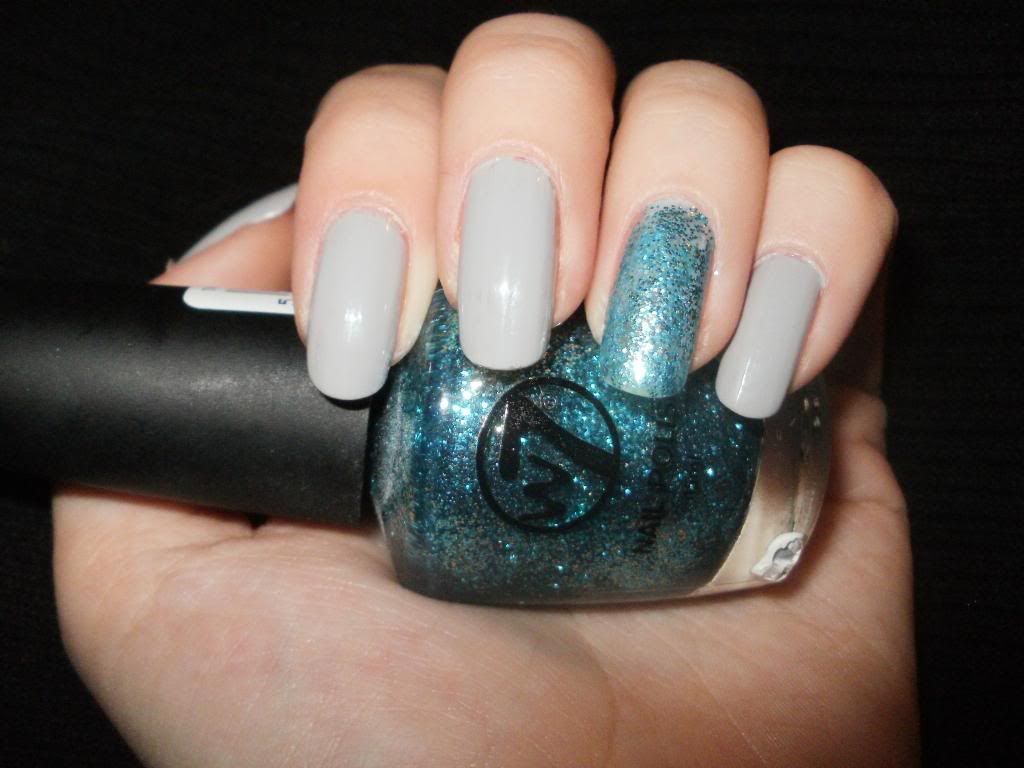 W7 Cosmic Blue
is a
turquoise blue glitter
with a sheer blue base so it can be used over another polish or builds to full, glitter coverage in two coats. I only used one coat, over one coat of Grey Day in the picture above. I've also previously reviewed the colour
Cosmic Purple
, a purple and blue mix glitter. I found both W7 polishes on a discount make up stall in a local shopping centre for
£1.99
or you can find them online for similar prices so they're a
bargain
! W7 also do cream and metallic finish polishes so I really want to try those out and see if they're
great quality
like these.
As always, Models Own is my top nail polish brand so I never tend to have a problem with applying or removing these as well as the time they last on the nails. I only needed two coats of Grey Day, which is always great for pastel shades.
Models Own Nail Polish in Grey Day -
Models Own
and Boots Stores - £5.00
Love Georgia xxx