Apparently the newest trend in nails is leather effect
, to me it's a little reminiscent of the matte nails fad that faded out quite quickly.
Nails Inc's
new leather polish
sold out
in the US apparently. Anyway, I was already wearing
Models Own Gun Grey
, a gorgeous
gunmetal metallic grey
, on my nails for my work's Christmas party because I thought my Elle Woods-esque pink dress needed toughening up.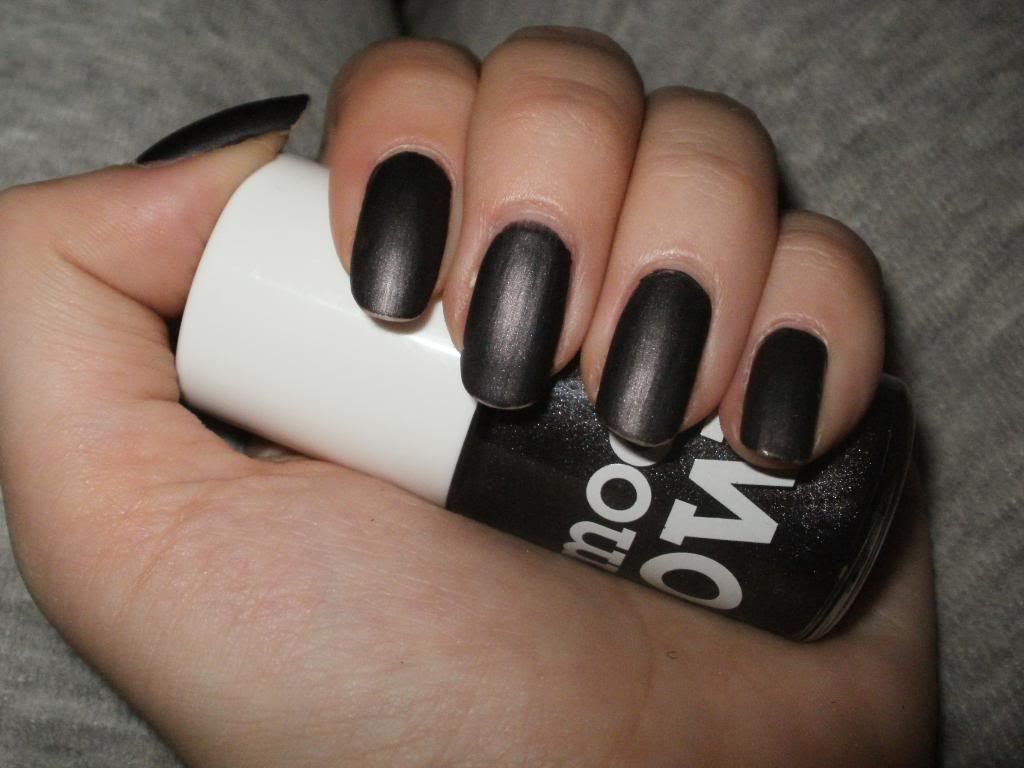 I popped Boots Matte Top Coat (discontinued I think but lots of brands make them now) over the top and in less than 30 seconds my nails had a (kind of) leather look for less when compared to the £19 price tag on the Nails Inc set.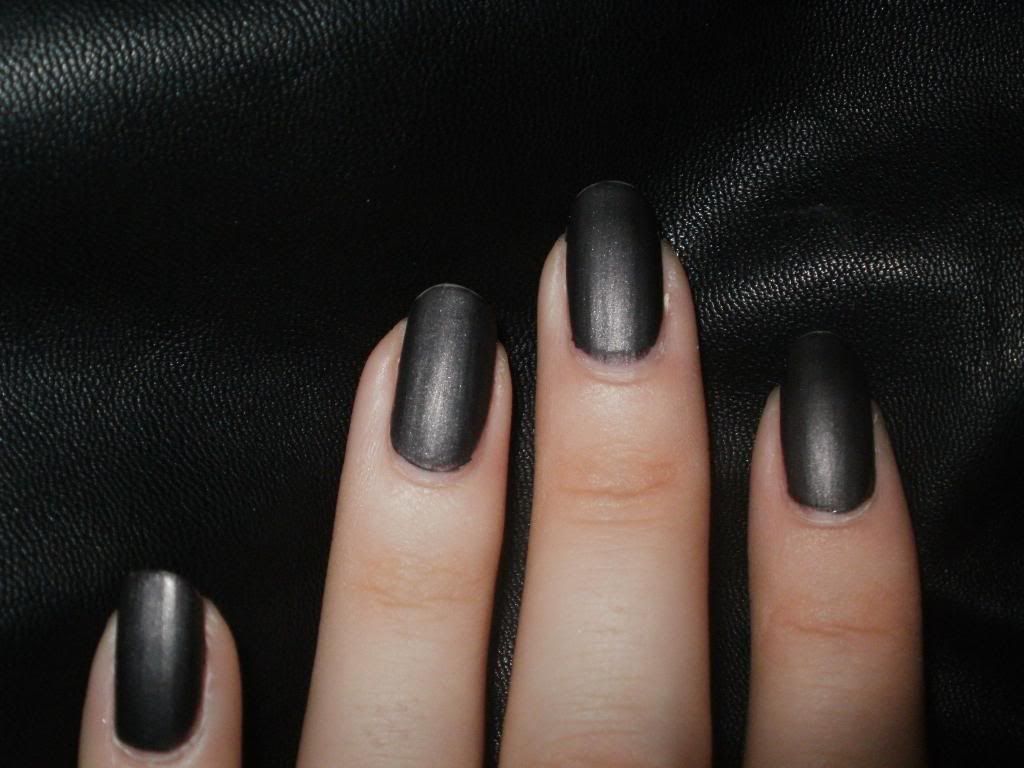 Here's a picture of what Gun Grey looks like without the matte top coat. I did set these with the Sally Hansen Insta Dri top coat which gives that amazing shine. From one extreme to another!
As always, I never seem to have any problems with Models Own polishes and their metallics last really well on my nails. I love this colour because it's dark while the texture and tiny shimmers keep it interesting and glam.
Love Georgia xxx