I had that moment last week where I realised that my wardrobe is completely unsuitable for colder weather. I also fancied a trip to Primark as I hadn't ventured there in about a month, as the one in Newcastle is a bit of a building site at the moment while it's being renovated into a three floor haven of cheap clothes and home-ware. The shopping experience was typical Primark - stressy and busy with people pushing each other out the way and being ran over by buggies but I stuck it out for the bargains!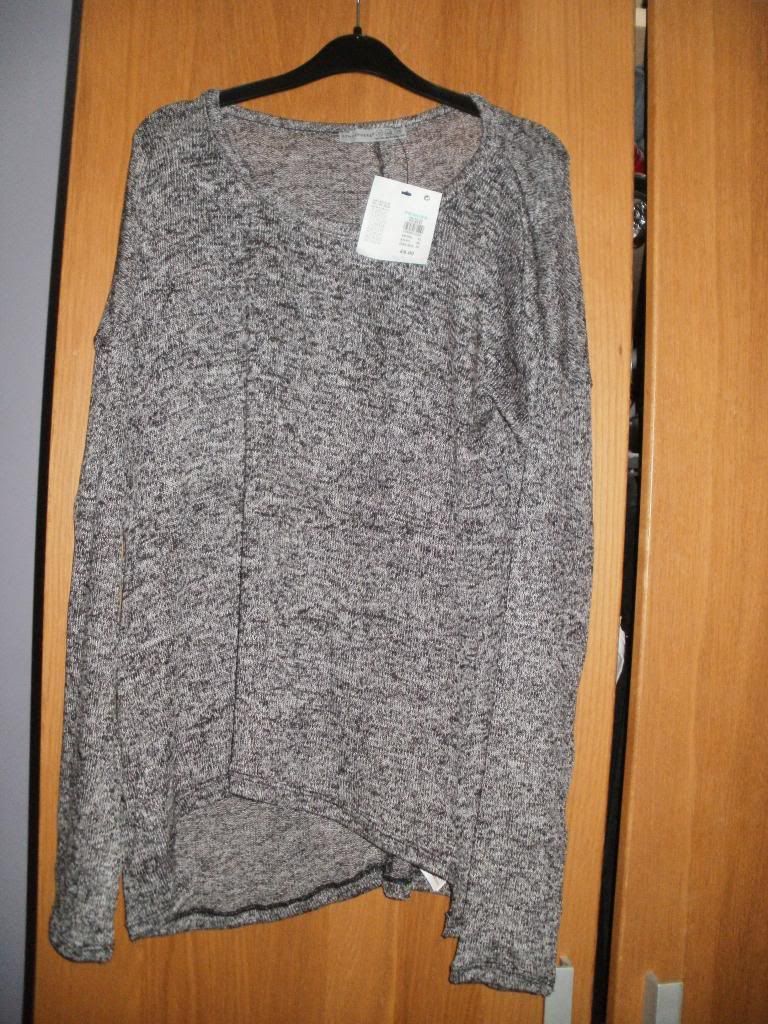 Charcoal Knitted Jumper - £6
I'd seen a similar jumper in another Primark haul but in a purple grey tone, unfortunately I didn't see that colour but couldn't resist this charcoal, grey marl colour. The jumper is stretchy but oversized, a little bit of an oxymoron, but really flattering and I didn't have to go a size up to get the right fit. The sleeves are longer than most jumpers so it looks really cosy under a jacket or they can be pushed up for a slouchy look. The back covers enough bum to be worn with leggings too and for £6 I thought this was a great buy.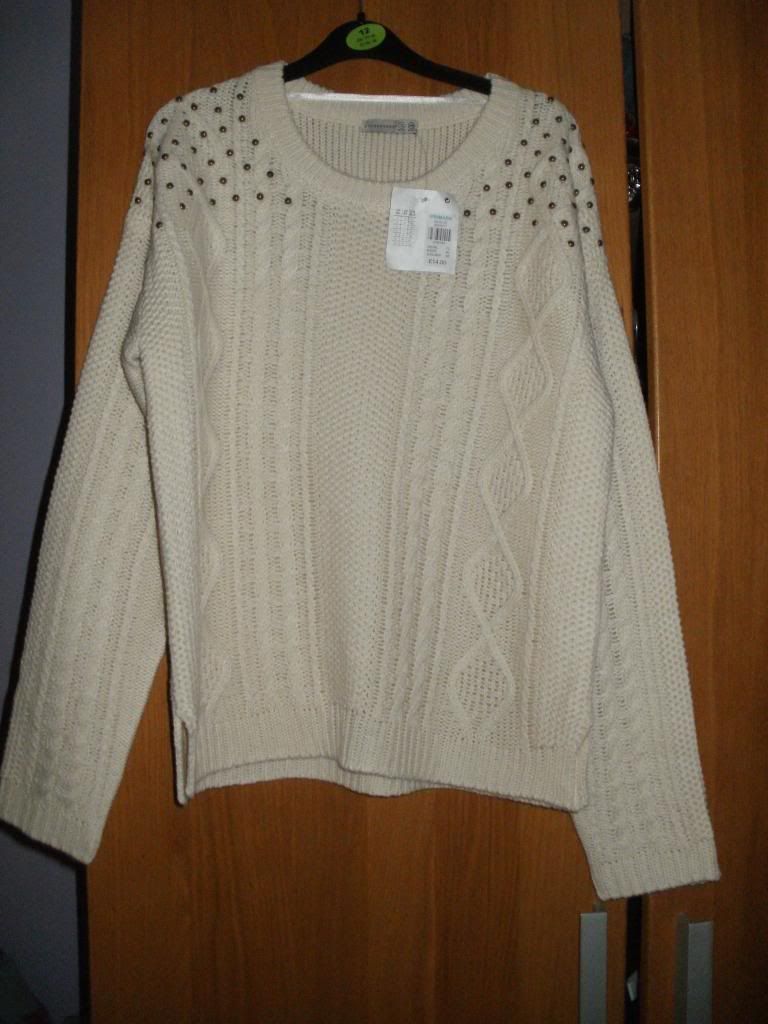 Cream Aaron Style Jumper with Gold Studs - £14
This is different to jumpers I usually choose, it's quite chunky and square, which I usually think is unflattering but I thought it would go nicely over a dress or skirt. The price is a little much for Primark so you could properly customise a jumper like this if you already have one or can pick one up cheap.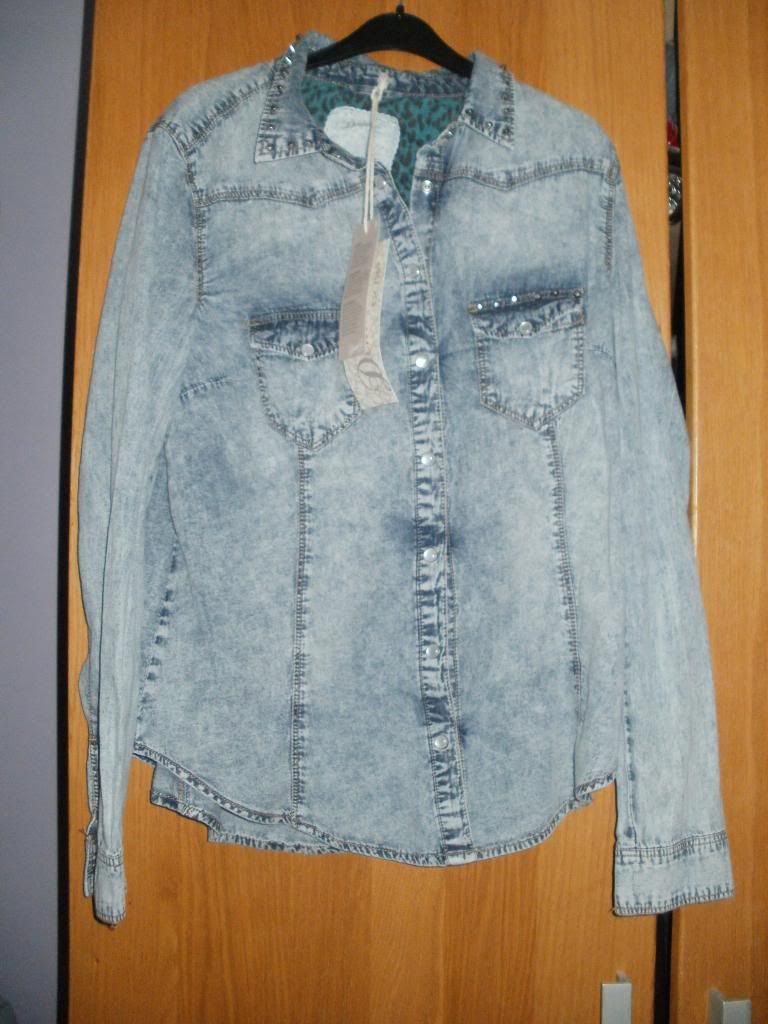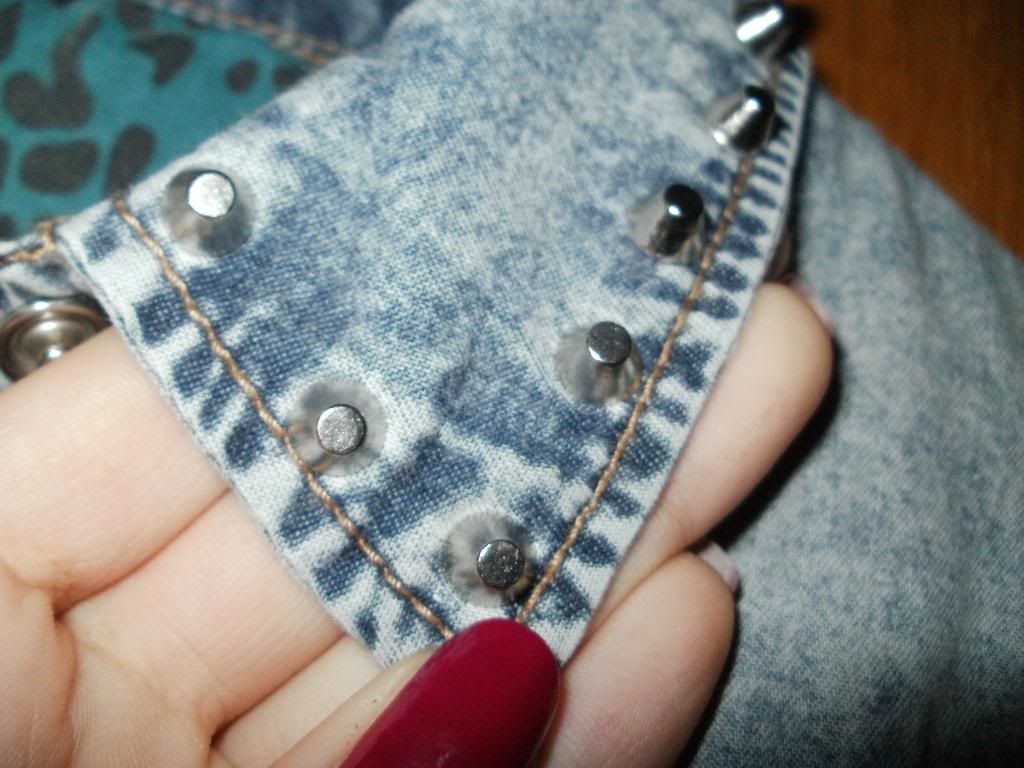 Acid Wash Studded Denim Shirt - £13
This shirt caused so much trouble. I went round woman's wear 3 times to get it after some bad customer service at the tills but I've come to expect that from Primark to be honest. Anyway, I've wanted a denim shirt since the summer and I really liked how this one was acid wash. I love the look of acid wash jeans but they wouldn't flatter my shape so I thought I'd go for this instead to layer over dresses or buttoned up.
Black Leather Style Studded Bag - £3
Who could resist this little make up bag? This one looks suspiciously like the studded ones that are in Topshop so I had to have it to replace my current make up bag for my handbag.
Overall a successful trip. I love watching and reading Primark hauls because you get a chance to see what's in currently but don't have to go through the stressful experience.
Love Georgia xxx