Lately I've been slacking when it comes to this blog and I'll admit that I've let university work get in the way. Because of that, now I have a backlog of posts that I've intended to write or finish but I thought I'd crack on and get them posted. So here's a Halloween face of the night, ooh spooky!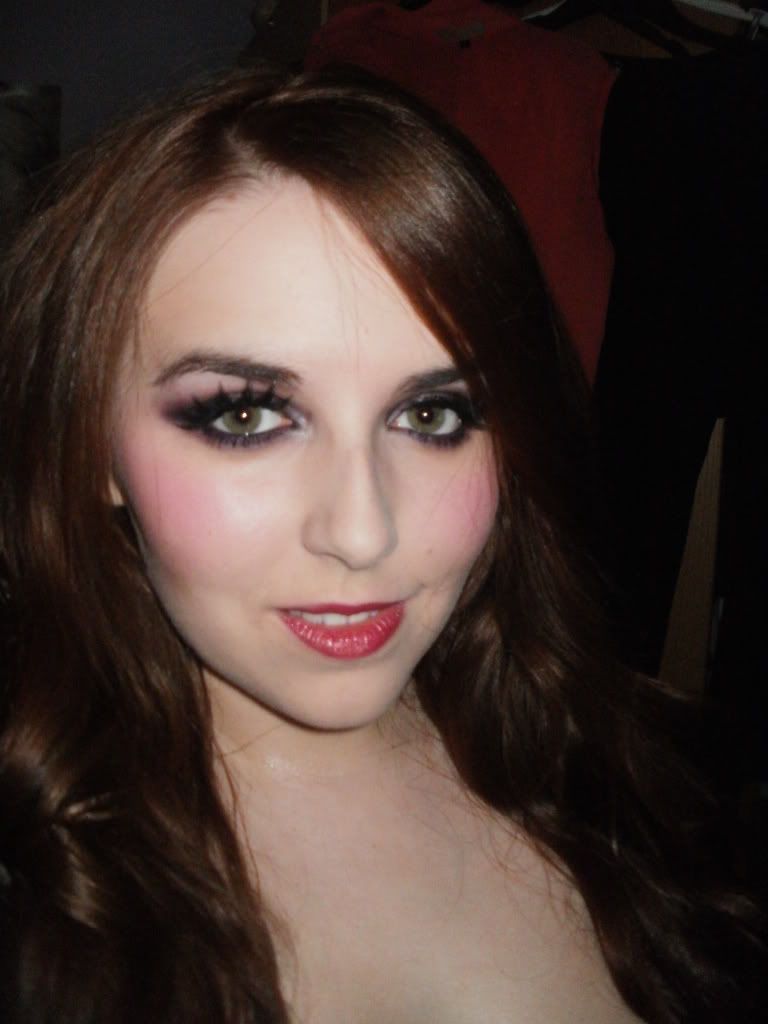 This year was my first, and probably last time, going out in Newcastle for Halloween. I wasn't in love with any costumes I seen so I decided just to go for an 'evil fairy' look, reusing some fairy wings I've had for years that for the whole night just ended up hitting people in the face. I took the chance to make my make up a little over the top and added massive lashes, glitter and red lips; I also added glitter eye liner to my lashes to make them extra sparkly! I love that I got the chance to use the red toned shades I've got in Sleek palettes but never use.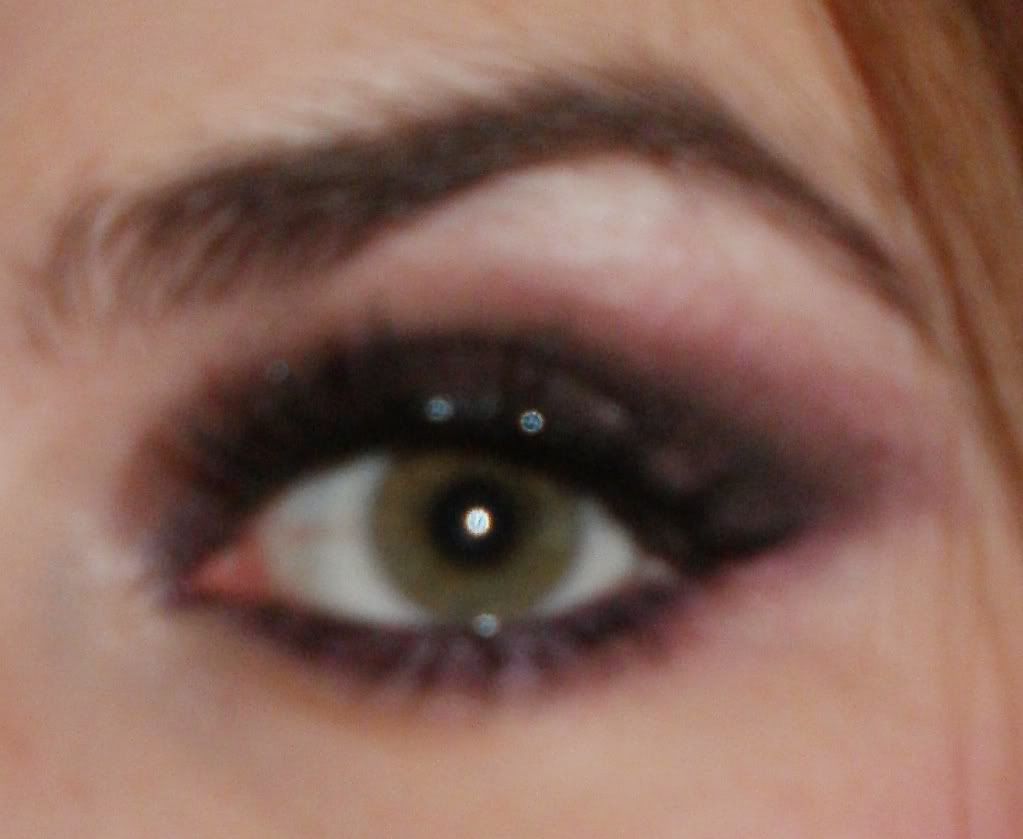 I'm so annoyed these pictures turned out blurry, I couldn't tell on the viewfinder that they weren't focused properly and I was in a hurry before the taxi came.
Face:
Smashbox Photo Finish Foundation Primer Light*
Revlon Colorstay Normal/Dry in Buff mixed with Rimmel 25 Hour Foundation in Ivory
NYX Pot Concealer in Orange
Bobbi Brown Creamy Concealer in Sand
Rimmel Match Perfection in Light
Rimmel Clear Complexion Powder
Elf Studio Blush in Pink Passion
Sleek Contour Kit in Light
Benefit HighBeam
Eyes:
Urban Decay Primer Potion
Sleek Ultra Matte Darks Palette (Red and dark purple matte shades)
Sleek Oh So Special Palette (dark purple metallic and black shades)
Sleek Bad Gal (metallic and matte purples)
MUA Eyeshadow in Shade 2
Maybelline Gel Liner in Black
Collection 2000 Glitter Liner in Rockstar
eBay Lashes (similar
here
- style 12)
17 Peep Show Mascara
Lips:
ELF Mineral Lipstick in Cheerful Cherry
On my nails I wore W7's Cosmic Purple but unlike the picture above, I wore it with Barry M Vivid Purple underneath. I didn't get a chance to photograph it though as I only painted on the glitter when I was at my friends before we went out - #lazy.
Link to the original
NOTD

Good old Sheldon Cooper photo-bombing in the background
When I got to my friends' flat for pre-drinks I decided to go with the flow and add some fake blood as I didn't feel spooky enough. Once we finally hit the town, it was obviously that 'add a bit of fake blood to any costume' was a bit of a theme!
I hope everyone had a good night if you ventured out, I wouldn't blame you if you didn't and were nice and cosy at home.

Love Georgia xxx
Products with a * next to them indicate that they were sent for review purposes. This doesn't affect my opinions on these products.