It's time for another Autumn Addictions post. Quick apologies for the lack of posts, research for my dissertation, work and looking after my hyperactive puppy have kept me from being able to blog away and I currently have a backlog of pictures for posts and half written posts waiting to be finished. This includes an upcoming post with loads of pictures of my little puppy *warm fuzzy feeling*.
'Moody Model' is a polish I picked up this time last year in H&M when I was buying some clothes (those extra bits by the till always get me!) and I thought it was quite unusual so I had to picked it up. It's a darkened teal cream finish which I find only needs 2 good coats to be opaque. Unfortunately in these pictures you can see the lovely glossy finish was ruined by be lying on my hand not too longer after I'd applied it - cue scratch marks.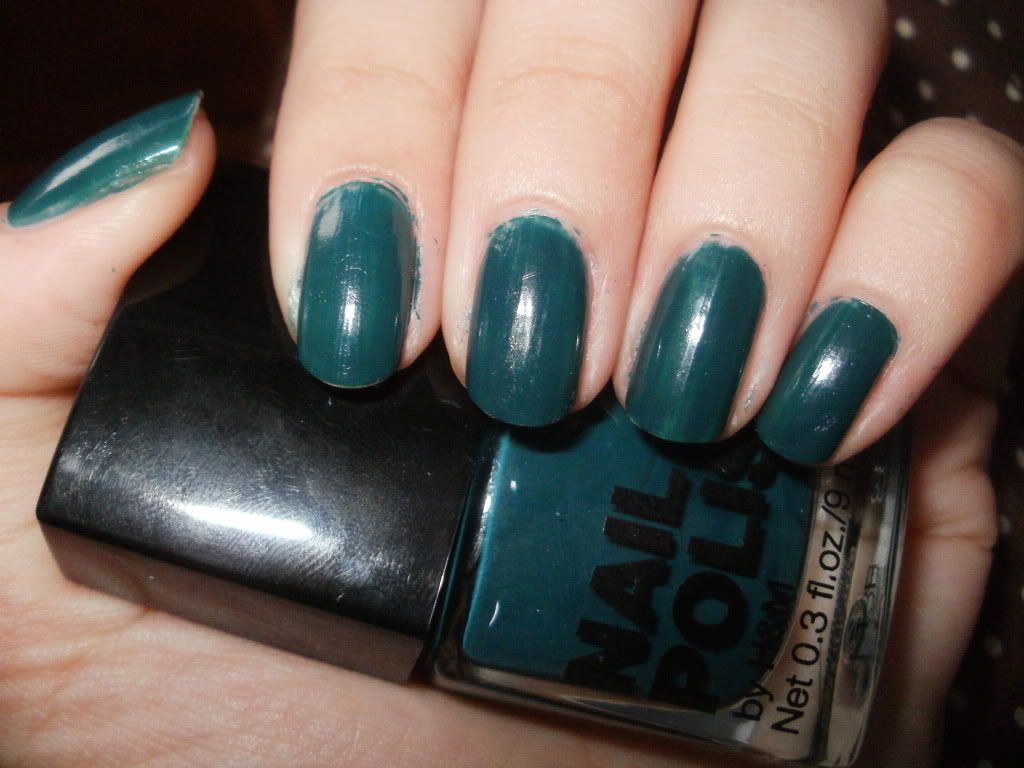 I also love that this shade brings some colour to those autumn days and sometimes darker outfits but isn't really bright or garish.
I can't speak for all H&M polishes, as this is only 1 of 2 that I own, but I don't find this polish chips easily or is problematic in anyway. I found this polishes formula to be similar to Barry M, which is always a win win!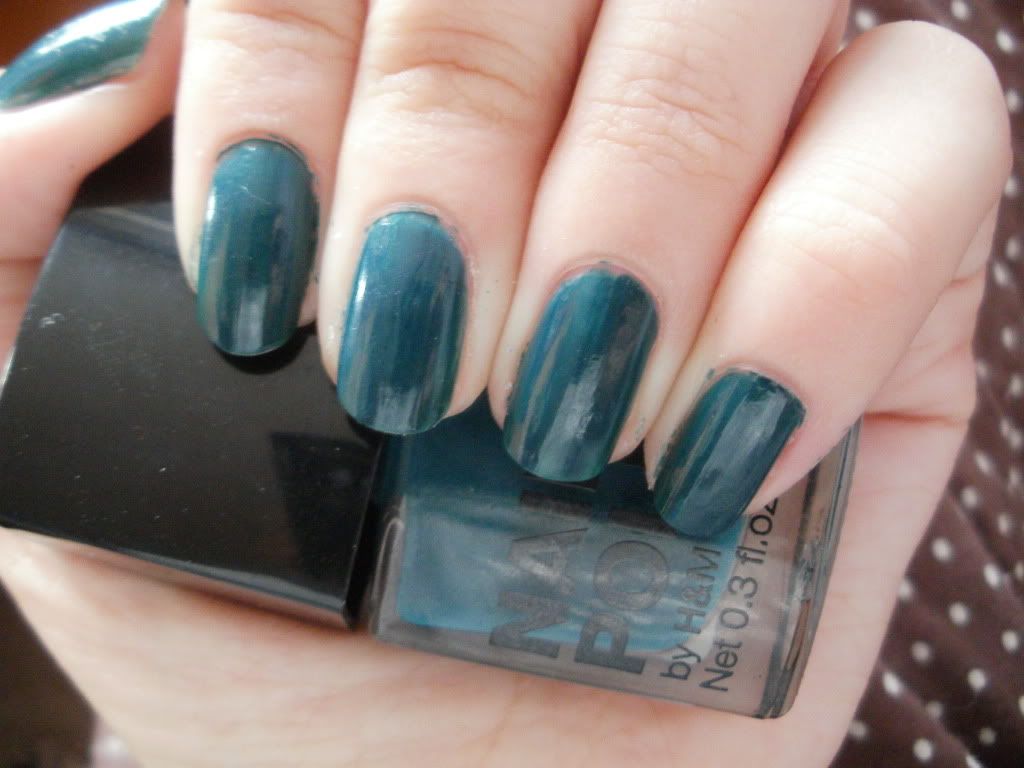 I couldn't find this shade online but the H&M website doesn't list everything they sell instore especially cosmetics wise. They're definitely worth a look at the next time your browsing for cosy knits.
H&M Nail Polish in Moody Model - H&M Stores - £2.99

Love Georgia xxx