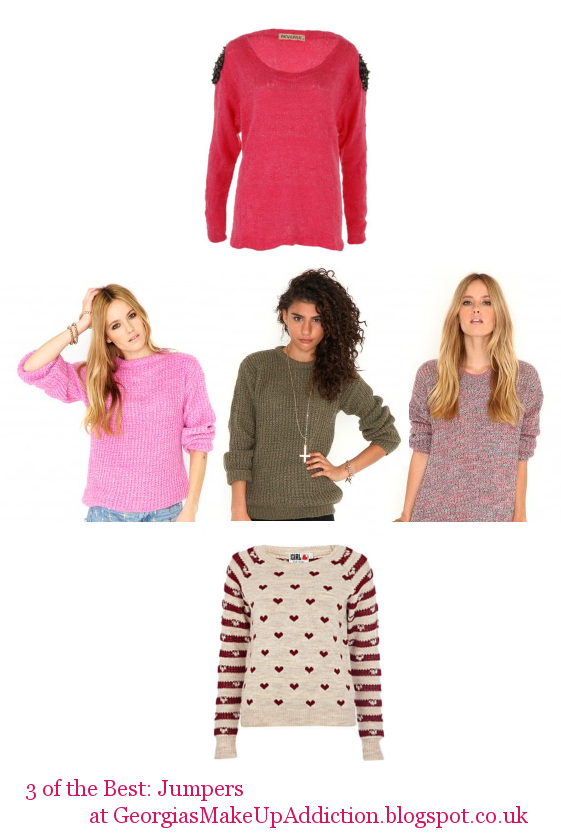 1. Reverse Stud Jumper - USC -
£33.60

(reduced from £48)

I love the bright pink mixed with the black studded pads and this would go great with leggings or jeans for a comfy but stylish look. I was quite tempted when I saw this again in-store with the discount but I've bought quite a few jumpers recently.
2. Tetrine Knitted Mix Jumper In Pink/Khaki/Multi - Missguided - £19.99
Great basic, chunky knit jumpers available in different colours. Again, I love the candy pink colour to make an outfit more feminine and cute and would especially cute with leather panel leggings. The khaki jumpers a good way to get some of the army inspired colour palette into your autumn/winter wardrobe and I also love the multi coloured one as it'll add loads of colour to any outfit without being too bright.
3. Cream Heart Print Chelsea Girl Jumper - River Island - £35
This jumper looks slightly festive without having a big Rudolph on the front! The arms do remind me of candy canes though.
If you're interested in seeing more jumpers, check out my Primark haul
here
.
Love Georgia xxx